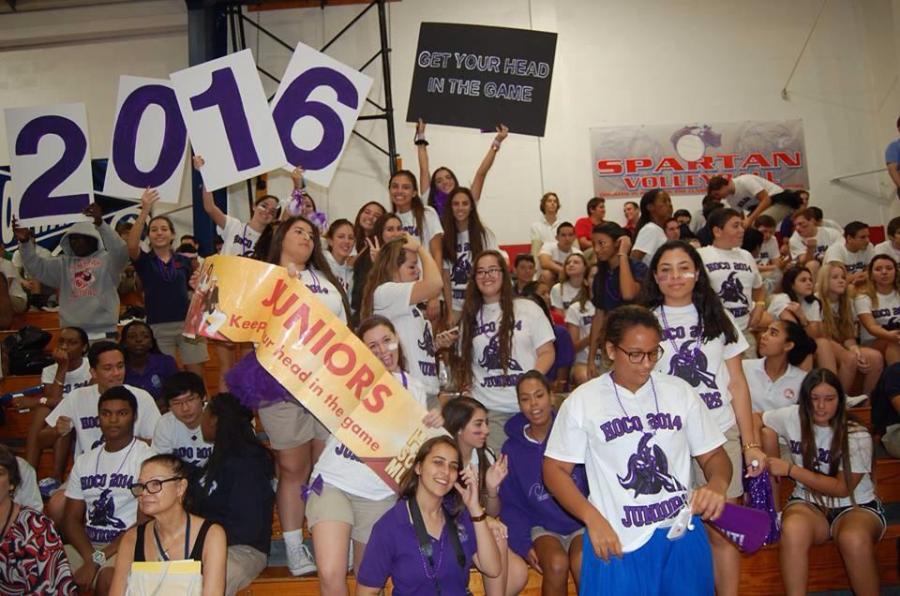 As Homecoming 2014 begins to come to a close, I wandered throughout the high school to uncover various student's favorite events. To start off my investigation, Senior Margaux Walker explained that her absolute favorite event was the Groupie Scream. As she states, "the event was new and everyone loved it. Student government worked hard to make the event exciting and it was awesome to see that we were able to execute it." Senior David Franco admitted that handball was his favorite event since it was "super intense and a sport that everyone could play." Jorge Castro, another senior, said Brain Bowl has always been his favorite because "although the game can be a little unfair since seniors have the greatest advantage, the game is so entertaining. I love it when my peers answer the questions correctly and after winning for 3 years, I am so proud of my class."
Moving onto the eleventh grade, Flynn Busson, a new member of the Miami Country Day community, said that dodgeball was the most enjoyable event. From people getting smacked in the face to Lindsey single handedly taking on the senior class, dodgeball stole Flynn's heart. Juniors Bianca Caban and Yasmine Bazzi agreed that Tug-O-War was the most exciting because they dominated the seniors. Bianca explained that "winning was so unexpected and all the more exciting because we have won so few events." Lastly, sophomores Alec Piroso and Gabe Ortegon both liked basketball because they were able to see Owen Wesley and Anthony Cambo release their inner dragon.
With only a few events to go and the score still tight, all grades are anxiously waiting to see who will take home the championship. Therefore, be sure to attend the homecoming dance for when the winner is announced and the grade is crowned victorious for the 2014 Homecoming games. May the best grade win!