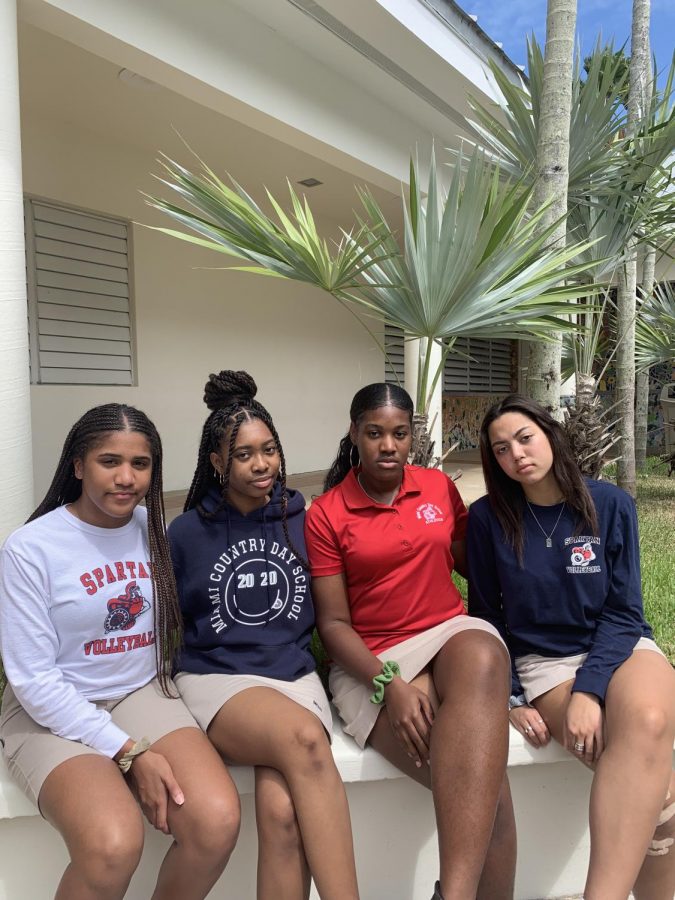 Photograph by Courtesy: Asha Y
Students Speak Out
On September 18, an unfortunate outburst in the lunchroom set off a community-wide series of divisive events that ultimately may provide an opportunity for healing. Following last week's leave of absence and eventual resignation of Upper School Director Dana Vignale, frustrations ran high on both sides. Opinions flowed. Some people were confused; others, saddened. Others simply want to move forward. Many students, parents and faculty members had a chance to speak with Mrs. Hufford and others.  The Black Student Union members felt they wanted to express their opinions in a public forum and the editorial staff at The Spartacus feels this is exactly the right place to publish their expressions. Our journalistic mission is clear: we are here to serve the community and provide a space for the free exchange of ideas. We believe that student-determined expression promotes democratic citizenship, as demonstrated by public engagement representative of the diversity within our community. With that in mind, we encourage you to read these opinions and share some of your own.
OpEd Policy: The content of both The Spartacus and Spartan TV is determined by the staff and does not necessarily reflect the opinions or policies of Miami Country Day School's faculty, administration, advisers or student body.
Letters to the editor and guest commentaries may be published in excerpts or full at the discretion of the editorial staff.  The views, thoughts and opinions expressed in letters, excerpts and guest columns are the writer's alone and do not necessarily reflect those of any other party, including the opinions or policies of the staff. The editors review all submissions including letters to the editors, advertising, guest commentaries and reserve the right to edit, publish and refuse material. Reasons for refusal can include length, clarity, libel, obscenity, and/or material disruption of the educational process at Miami Country Day School.