Imagine education reignited for students of today. What would it look like? Sixth grader Felipe Bautista hosts this audio series that ponders that very question. Dr. Yong Zhao joins in the conversation, along with invited guests. Executive Producer: Karen Davis of the Miami Country Day School.
Students may look like devils or fairies on this Halloween. But how do we know who is the real thing? Beware! BwaaaaHahahahahahahaha!
With all four classes giving it their all, the Battle of the Bands was a tough competition. But in classic 50s style, the sophomores prevailed with their...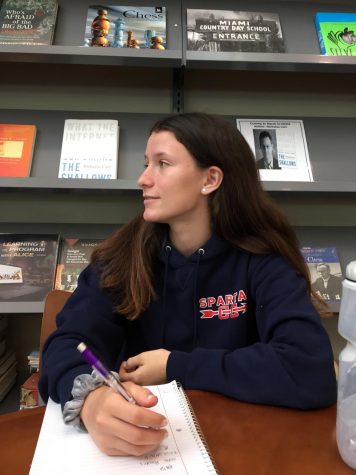 Taisa Strouse
Sports Editor
Taisa Strouse, Sports Editor, is a Junior at Miami Country Day and this is her third year on The Spartacus.  Taisa is on both the Varsity Soccer and Cross Country teams. As an athlete-scholar, she is so happy to tak...