On Campus During Hybrid: What You Need to Know
Check here for the latest information.
September 20, 2020
The Spartacus staff is committed to keeping you informed about the procedures, protocols and administrative decisions that you need to know to make your own decisions about how to stay healthy and safe as we enter new territory in the way we need to manage ourselves in and out of the classroom. We will continue to add your questions and the answers as we get them and will continue to publish them every Monday. Stay tuned!
Getting Around Do's and Don'ts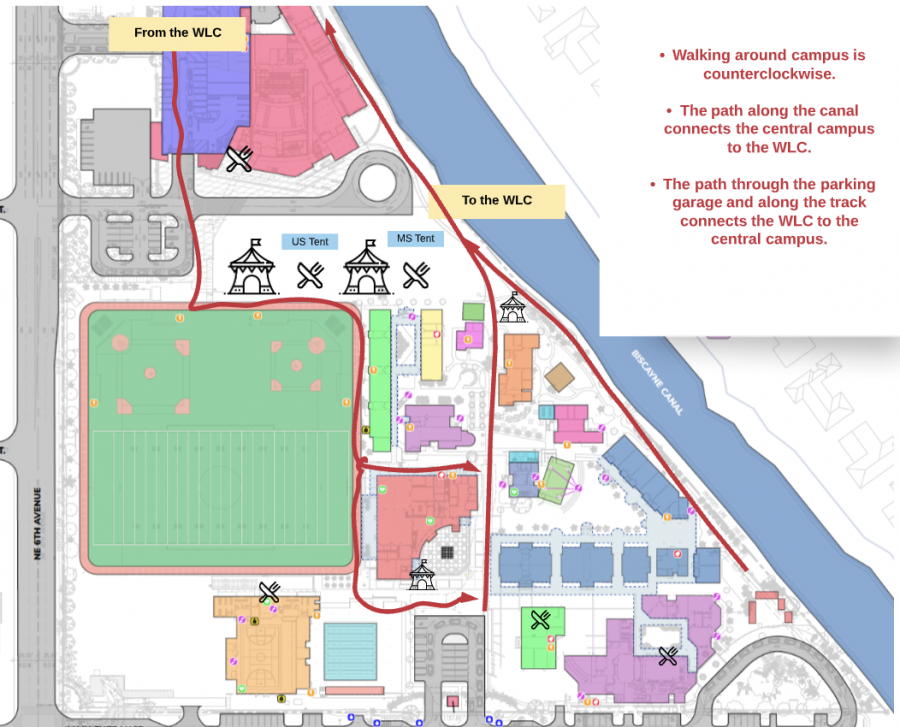 Photograph by M LaMarre
Last week, Michelle La Marre, Director of Facilities, Operations, and Planning of Grounds and Facilities,  presented the return to campus protocols and procedures to faculty and staff. She also had a chance to answer some questions raised by Spartacus staff members:  "How will movement [around campus] work? Will it be fully restricted?"
According to LaMarre:
The map reflects the general movement around campus.  Students need to walk north along the canal for classes in the CFA and WLC and return to campus south through the garage and onto the track.
The A and B cohorts will not be on the main campus at the same time.  One cohort will always be in the CFA tents/CFA lobby and theater while the other cohort is in class.
Stairways are designated one way.
If you have a class on the second floor of Franco Center, you must use the stairway on the north side of the building (not the Gallery stairs) and you must exit from the glass door facing the the athletic field. The hallway on the second floor is one-way.
Leave a Comment
How Will Socializing Be Different?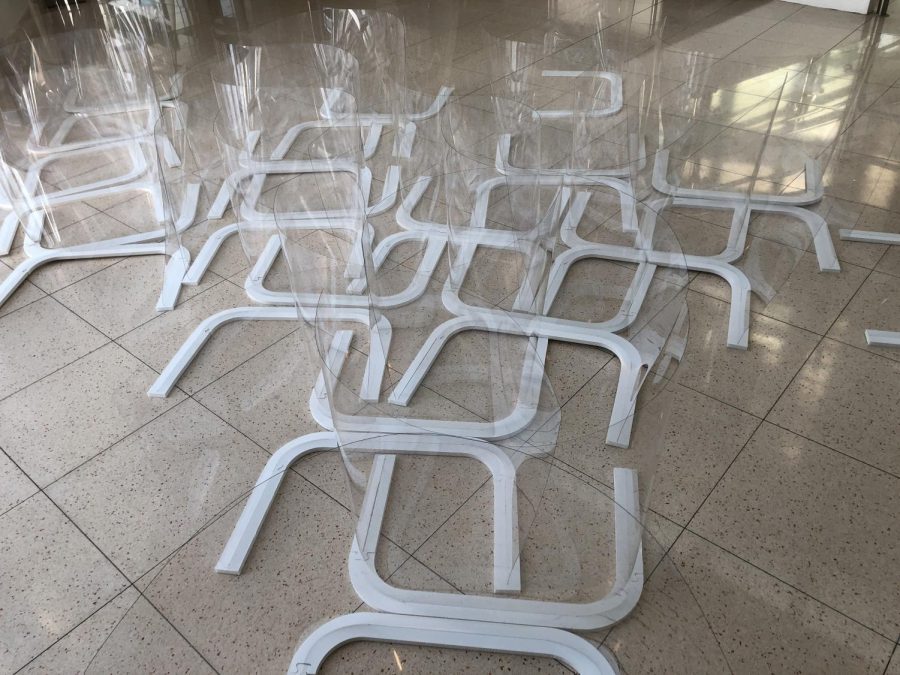 Photograph by KSD
Being close to each other is natural, but at this time, when we are still plagued with pandemic, shielding us from harm is of paramount importance.  But that doesn't mean we can't socialize. Kelly Pierce, Director of School Counseling and Upper School Counselor was asked to answer this question for The Spartacus: How is interacting  socially with other people going to work like? How will it change? 
Her response was not edited:
"Interacting socially with other people in the Hybrid schedule is going to be different because of social distancing and our commitments to wearing masks and staying safe and healthy.
We can still talk with one another as long as we are wearing our masks and keeping the safe and recommended distance between one another. It will feel different because we cannot give high fives or friendly hugs……. for now.  But that does not mean we cannot enjoy air hugs and eye-smiles!
Let's try to remember that from the beginning of the pandemic, social distancing has really only meant physical distancing for health and safety. Relationships and connecting with others are important for all of us and crucial for our social and emotional well-being.
Whether you are online or on-campus, please reach out if you need to talk or need support."
Thank you Ms. Pierce
Leave a Comment