Women without Men
March 12, 2023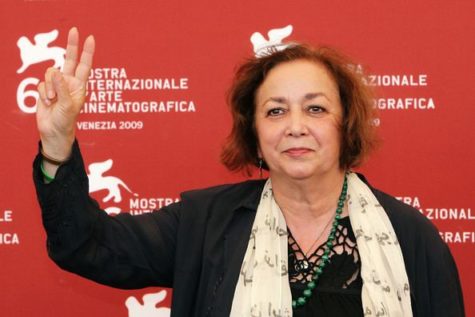 In light of recent events, I read Women Without Men, a Feminist-Modernist novel,  as a way to further understand how women's lives in Iran are being affected by the Islamic Republic and to form an in-depth emotional connection by putting myself in their shoes through Shahrnush Parsipur novel. Parsipur's short yet impactful narrative empowered thousands of women to demand reform of their country's policies and to stand up to those enforcing the unjust system. 
Located in 1950's Iran, the narrative depicts five women with different backgrounds who have all been wronged by men and come together to seek refuge for a place where no man can reach them. Munis, one of the women in which the story revolves around, is betrayed by her closest friend and killed by her brother for disobeying him, but comes back as a higher being with knowledge of the unknown. She learns to forgive her friend, enforcing the theme that women need to stick together to overcome the obstacles that men have created. Together, they live and work peacefully in an enchanting summerhouse and take care of Mahdokht, a woman who refused to listen to societal expectations of a woman and planted herself in the house's backyard in an attempt to transform into a tree. Parsipur uses her as a symbol of change in a world that frowns upon women choosing their own destinies. 
Parsipur depicts myriad ways in which women in all sorts of predicaments are able to escape their previous lives and start anew in a different environment. She emphasizes that although all of the women have different backgrounds from different social classes, and sometimes different realms, they are able to build their utopia by working together. With these recurring themes, Parsipur encourages young women to join together to combat the Islamic Republic's policies to strive for a better future.
In 1990, the book was banned in Iran and Parsipur was arrested for writing narratives insinuating that women did not need men to live comfortably and encouraged women to support each other, creating strength in numbers. She was able to flee to California and her story is now one of success. Her book, now translated into 25 other languages, was adapted into a cinematic masterpiece in 2009. 
As a feminist, I aim to have a more refined sense of understanding on this topic and in finding ways that I can support these women, who are enduring monstrosities and fighting for their basic rights. In a time of feminist revolutions and fights for women's rights, women around the world must fight with them. What is happening to women in Iran is what happened to our female family members a few decades ago; Parsipur's novel shows the world the daily lives of Iranian women and others put in similar positions and educates the reader on the struggle some women face on achieving basic human rights.