Keeping the Conversation Alive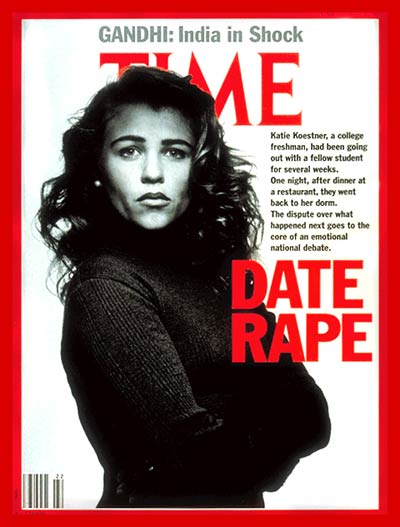 The room became silent when Katie Koestner shifted her story from a comedic first date to a night that changed her life forever. On Tuesday, January 6th, Miami Country Day School's senior class had the opportunity to listen to and interact with Katie Koestner, the first woman to publicly speak out against date rape and founder of Take Back the Night. After revealing that she is a victim of date rape through a gut wrenching story, the look of terror on many student's faces was evidence that the all too frequent occurrence of rape in college was unfamiliar to them.
Junior Sydni Wells, a member of Girl Up eager to spread date rape awareness, reached out to Katie Koestner as a potential speaker for an assembly. Katie responded with immense interest, however wanted to speak before a smaller, more intimate audience. Therefore, Mrs. Sardina invited Katie to speak to the soon-to-be graduating senior class.
Mrs. Sardina thought it would be educational to have the seniors meet Katie "in light of everything thats happening across colleges with date rape." She continued, "It's important for the seniors to know what could potentially lay ahead of them… For example, it is important for boys to be aware of the 'grey areas' when determining rape."
When the senior class split into two groups, the girls discussed safety in college, while the boys discussed the grey area surrounding the idea of consent. Senior David Franco left the discussion concerned that "there are so many ways that men can be pinned for rape and have their entire futures destroyed." David continued, "Theoretically, if a girl under the influence is inciting sexual behavior, it worries me that if I go forth and have sex with her, I could potentially be blamed for rape the next day."
During the discussion, Katie and one of her co-facilitators played two college students reenacting a situation that had occurred on a college campus. By the end of the scene, the college boy has sex with the girl who is inebriated. The following day, the boy is accused of rape, facing the dilemma that senior David Franco left fearing. While many students disagreed with the outcome, many girls in the room sided with the accusation.
Furthermore, some girls began to question why a boy is interested in having sex with a girl who is "overly drunk". Interestingly, this led to the questioning of the terms "drunk", "inebriated", "wasted" and "hammered", sparking debates throughout the senior class. What's the difference between drunk and inebriated? How do you tell if the girl is too drunk? Isn't the girl responsible for how much she drinks? What if the guy is drunk too?
The date rape discussion has continued beyond Katie Koestner's session. From hallway chatter to lunch table topics, students have been eager to keep the conversation alive. Evidently, more conversations such as these need to take place on high school campuses in order to properly educate and prepare students for the social situations they are likely to encounter in college. As Mrs. Sardina stated, "college is our reality, therefore we must be aware of potential dangers." Koestner has already been invited back next year to speak to the rising senior class (in addition to an evening session with their parents) in order to ensure a greater level of awareness before heading off to college.
About the Contributor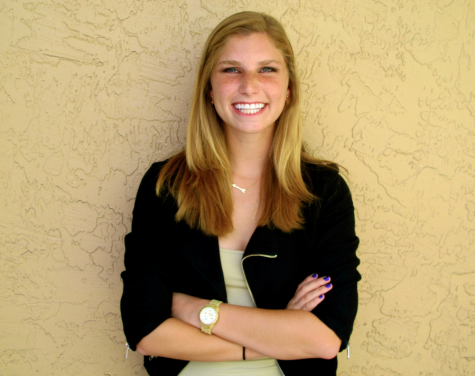 Jaclyn Lash, Spartacus Writer
Jaclyn Lash, a member of the class of 2015, has been at Miami Country Day School since sixth grade. As a rising senior, she was elected to office as the...