About
The Spartacus is the official student news site for the Miami Country Day Upper School in Miami, Florida. It combines print, video, podcasts and editorials. For further information on our policies or comments and opinions you would like to submit, please contact us at [email protected]
In his last week as Head of School, Dr. John Davies sat down with our reporter Marcela Pineda to talk about retirement, his legacy and some things he simply...
While the experts say two hours is enough, is it really? With school becoming so much more technologically demanding, how can you only be online for two...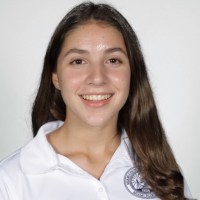 Maria Silva
Staff Writer
Maria Silva is a sophomore at Miami Country Day School. This is her second year as a writer for the Spartacus. She is on the Varsity Cross Country team and is involved with Model UN, CLP, and Operation Sm...