About
The Spartacus is the official student news site for the Miami Country Day Upper School in Miami, Florida. It combines print, video, podcasts and editorials. For further information on our policies or comments and opinions you would like to submit, please contact us at [email protected]
No one is more deserving of a court-naming than our own Coach Ochiel Swaby. Top player and broadcaster Koi Love has the story.
A Spartan Minute Profile: Condrad is an athlete and a great student who saved his team big this month, playing a huge role in getting the boys socce...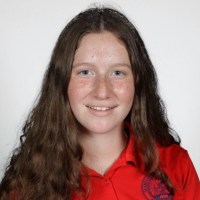 Samantha Green
Staff Writer/Social Media
Samantha is a Freshman at Miami Country Day and has been here for 11 years. She works as a staff writer as well as co-editor of social media for The Spartacus. This is her first year on staff. She is a...