"Arrival" is stellar
In the screenplay for Arrival, based on the short story "Story of Your Life" by Ted Chiang, Eric Heisserer writes that the protagonist Louise "has a clean, timeless look about her; the kind of woman who ages gracefully." I think this is true not only of Amy Adams, who gives a subtle yet layered performance, but of the entire film. While it deals with contact with alien life and is set in the present, it's a movie about being human.
Take a look at the two stills below: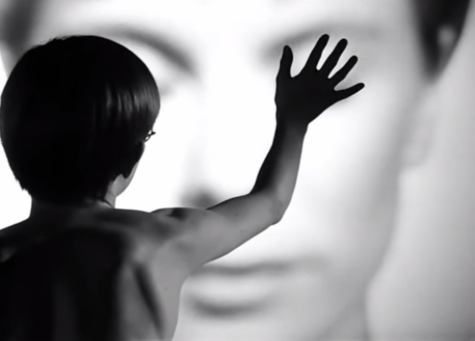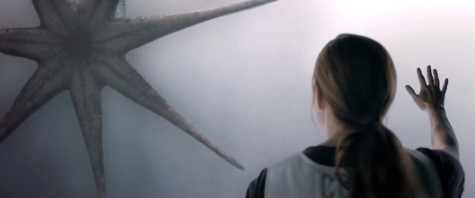 The top is from the experimental opening sequence of Ingmar Bergman's 1960 film Persona, depicting a child who personifies the aborted fetus of the blurred woman he's trying to reach out to. Below is Louise, introducing herself to one of the Heptapods, the film's extraterrestrial creatures. There's a small chance the similarity of the shots is the greatest coincidence ever, but I'm going to assume director Denis Villeneuve knows what he's doing.
While Louise is not a representation of the aborted fetus of an alien creature, she is recruited by the U.S. government to try and find a translatable language and establish a way to ask the creatures the purpose of their visit. The two hour film wastes no time captivating audiences in the exciting, frustrating, and emotional process of communication.
Without giving too much away about either Persona or Arrival, I think it's fair to say that both tasks – personification of dead fetus to mother and human to alien exchanges – serve as extreme but apt metaphors for how we communicate amongst ourselves. The recurring question throughout the film, "What is your purpose here?" provides a psychological catharsis for the audience just as much as it does for Louise.
Arrival is a jack of all trades: philosophical component? Check. Great performances? Check. Engaging storytelling? Check. Stunning visuals? Check. Villeneuve masterfully plays with light, focus, and composition, creates moments of genuine suspense, and lays down beautiful, delicate sequences. The gorgeous composition of the film may be enough of a reason to go see it. The heptapods reside in a giant, bean-shaped monolith called the shell, and Louise and a team of scientists spend various sessions inside the shell, in which physical laws have been manipulated by the creatures. There are several incredible shots of the shell's interior and exterior, and deep inside it is a glass wall separating the humans from the aliens (which Louise is touching in the shot above), gorgeously lit with white, bright light.
The audience gets to experience with Louise the various 'firsts' with the heptapods; her nervous breathing is especially loud upon her first encounter, we feel as if we're touching the glass screen with her. I felt my heart thud with the film's excellent timing. It's a unique kind of suspense – not necessarily scary but completely enthralling. The film's use of backstory makes Louise feel more real to us – notice I refer to them mostly as heptapods and not aliens – I feel a need to address them with the scientifically correct terms laid out by the film despite it being fiction.
Louise's character is the only human character that I would say is perfectly fleshed out, but Ian (played by Jeremey Renner) and Forrest Whitaker's Colonel Webber definitely give the film a sense of completeness. But it's the heptapods, who Ian names Abbott and Costello, that are the real stars – the use of CGI is so incredible that their mannerisms are as authentic of those of any creature this world. I would make a case for Arrival to win the Academy Award for best visual effects, even though Jean Favreau's The Jungle Book gives it a run for its money.
Arrival is an excellent film through and through. I'm terrified I'm going to forget it, and that's a good thing. Throughout my years in high school, there's been an awards season space-related drama every year, with Gravity (2013), Interstellar (2014) and The Martian in 2015. It's going to be impossible to remember them all, and frankly I feel so jaded by the genre that I was hesitant to even give Arrival a chance. I'm so glad I did, because it is the first one I want to make an effort to remember, which only seems appropriate due to the film's musings on memory. You'll know what I mean when you see it.