SG Elections: The Unopposed Candidates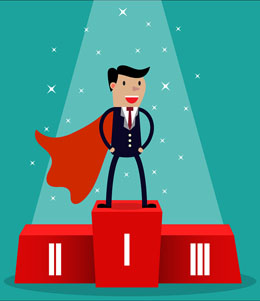 Student Government and Class Council Candidates – 2017-2018 The following are the campaign goals of each candidate running for Student Government and Class Council for the 2017-2018 school year. The goals are included below exactly as they were written by the candidates. Please read carefully and choose wisely!
SGA Vice President – Candidate: Ryan Finvarb
#1: I'd like to create a program for homecoming that allows students to have live updates of what is going on in all of the events from the rosters of the participants, to the scores of the games, and more. This program would be accessed through a smart phone app or online. I believe it would encourage students to participate more in homecoming representing their respective grades. Timeline: Homecoming
#2: I'd like to create a system, similar to the bake sale one, where clubs can reserve a day to bring in food items (like wraps, mini sandwiches, salads, sushi, juices, pastas and more) during lunch. This would instill a wider variety of lunch items to choose from on campus, while helping clubs raise more funds for their causes. Timeline: As soon as school starts next year!
#3: My last campaign goal is to organize a system in which students of certain upper-level classes can receive some form of extra credit for tutoring and offering assistance other students. The main idea behind this is to create an interconnected, collaborative upper school community where students in different
classes can interact with each other. This project, however, must be regulated with a student or faculty member monitoring the help sessions. Timeline: All throughout the year or alternatively during exam preparation weeks (Week before semester exams, final exams, or APs)
SGA Program Director – Candidate: Daniel Strouse
1. I plan to organize homecoming, prom and other school events in a timely manner and hope to get more students evolved.
2. I would like to work with my fellow peers to create an environment with more school spirit.
3. I plan to keep my promises as a representative for all students.