And now for the good news!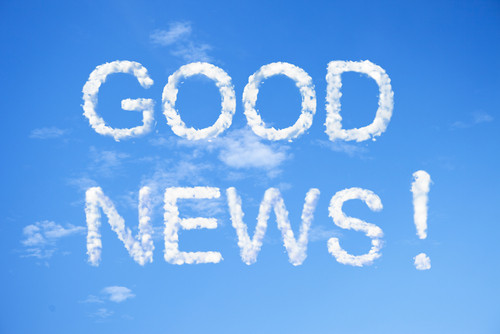 These days, it seems as though armies of headlines with troubling news have been parading across living room televisions for months. With so much bad out there, it's time we give you some good news! While it is important to stay updated amid the coronavirus pandemic, it's also important to treat yourself to some distraction. Here is a curated collection of headlines and articles from last week you may have missed, which will hopefully brighten up your day. 
Sunday, April 26
https://www.goodmorningamerica.com/living/story/group-handing-backpacks-full-supplies-nycs-homeless-combat-70330087
Tommy Brooksbank wrote in Good Morning America "This group is handing out backpacks full of supplies to NYC's homeless to combat COVID-19"
Monday, April 27
https://www.distractify.com/p/met-gala-challenge
Gina Vaynshteyn wrote in Distractify "The #MetGalaChallenge Is Honestly Even Better Than the Real Thing"
Tuesday, April 28
https://www.vogue.com/article/photographers-artists-coping-quarantine
Vogue compiles a collection of artists and their stories for "Creativity in Crisis: How Some of Our Favorite Photographers and Visual Artists Are Coping in Quarantine"
Wednesday, April 29
https://upnorthlive.com/news/local/good-news-michigan-northern-michigan-9-year-old-launches-online-news-program
Lourin Sprenger wrote for Up North Live "'Good News Michigan': Northern Michigan 9-year-old launches online news program"
Thursday, April 30
https://people.com/tv/parks-and-recreation-cast-reunites-in-hilarious-and-nostalgic-benefit-special/
Christina Dugan wrote for People "Parks and Recreation Cast Reunites in (Paw)Knee-Slapping Benefit Special to Aid Coronavirus Relief"
Friday, May 1
https://www.cnn.com/2020/04/30/cnn-underscored/disney-face-mask/index.html
Benjamin Levin wrote for CNN "Sport Baby Yoda and other Disney characters with Disney's new line of cloth masks"
Saturday, May 2
https://www.nytimes.com/interactive/2020/05/01/arts/saturday-night-coronavirus.html
33 photographers for The New York Times show us the world on weekends in "The New Saturday"
About the Contributor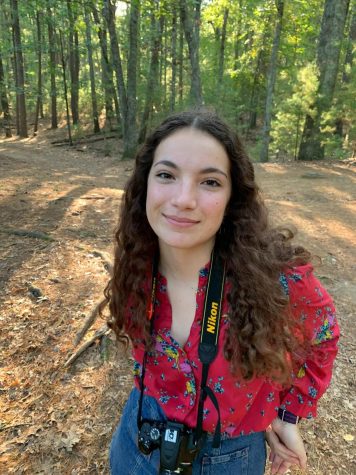 Giulianna Bruce, Editor in Chief
Giulianna Bruce is a senior at MCDS and she's so excited to be this year's Editor-in-Chief of The Spartacus! Giulianna joined three years ago with the...