Country Day Crusaders
Issue # 3 of the Comedy Classic Crusaders will be produced as an Improv show on November 14-15 from 7:30-9:00 PM in the Garner Center. This comedy classic marks the 3rd annual year that the Miami Country Day Thespian Troupe will perform it. In this show, the comedians on stage harness their super-human energies to entertain everyone thirteen and older. Improv games and sketches certainly will bring delight to those watching and may inspire some future comedians to share their talents with our MCDS community.
The idea for a Comedy show began three years ago with Federico Slezynger (class of 2013). Mr. D'Angelo took his request for an Improv show and modified it by adding sketches and videos which were inspired by Mr. D's younger sister's thespian troupe at Northwestern called Meow. The mix of these ideas gives students the opportunity to not only act, but also write scripts, direct, and learn basic stage direction. With the addition of the comedy classic, Mr. D'Angelo feels that this will give budding thespians the skills needed to succeed in the theater world. "Being more comfortable in front of audience, stage direction, and the willingness to try something that may not work and to recover from that all are important fundamentals learned from the show. To have the courage to try new ideas that may not succeed, not everyone has that and it's amazing that we have twelve people this year willing to showcase their talents to the entire school," Mr. D'Angelo states.
Improv shows take a special kind of person. "Everyone who does a comedy show has the ability to act out Shakespeare well, but not everyone who can act out Shakespeare can Improv well." Ian Zigel, a veteran, states that having chemistry with the people on stage produces better comedic lines and creates funnier situations.  Newbie Alvaro Ortega, is excited to showcase his comedic talents, especially his impersonations, for the school to see. Whether a veteran or newbie is onstage, you are sure to have a good time cheering on your peers.
About the Contributor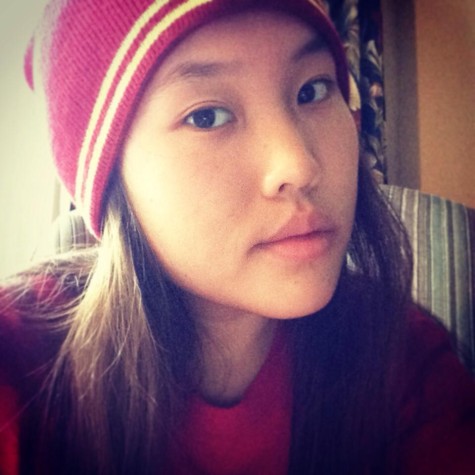 Jodi Bauson, Writer
Jodi Bauson is a senior at Country Day. Her special talents include eating an entire 12inch thin crust pizza in one sitting, movie marathons until the...