Project Voice Comes to MCDS
This year our Theater for Social Change (T4SC) group is performing a play based on awareness for child homelessness through the use of spoken word. Spoken word poetry tends to demonstrate a heavy use of rhythm, improvisation, free association, rhymes, rich poetic phrases, word play and slang more than traditional forms. Project Voice, which uses spoken word poetry to entertain, educate, and inspire, is the brainchild of Sarah Kay, Phil Kaye, and Franny Choi. These three travel the world mentoring and educating children on the power of their voices through written and spoken word; MCDS is lucky to be hosting this trio on January 7th during middle and Upper School Assembly periods.
In order to spread the method and use of spoken word poetry as another means for a child's creative outlet, Project Voice hosts workshops to promote empowerment, improve literacy, and encourage empathy and creative collaboration in classrooms and communities. Not only will Project Voice educate the majority of us briefly on spoken word, but 25 lucky students, 10 of whom are in the T4SC group, will also attend a workshop after school.
How successful is Project Voice about reaching out to kids? Well, Colton Katcher, a sophomore, briefly outlined his experiences with the workshop and here's what he had to say: "The people conducting Project Voice were weird, but fun. We wrote poems about love, anger and hate. I actually wrote and performed it in front of my classmates and teacher. Spoken word is definitely more interesting than regular poetry." Colton attended a workshop by Project Voice at his old middle school King Low Heywood in Stamford, CT.
Spoken word poetry may not be the first thing that comes to mind when someone is looking for a creative outlet, but hopefully after this assembly all of us will be more open-minded to exploring the things that make us write. Project Voice's assembly may inspire more people to become fascinated with poetry and not think it's just for your crazy English teachers who want to assign busy work.
About the Contributor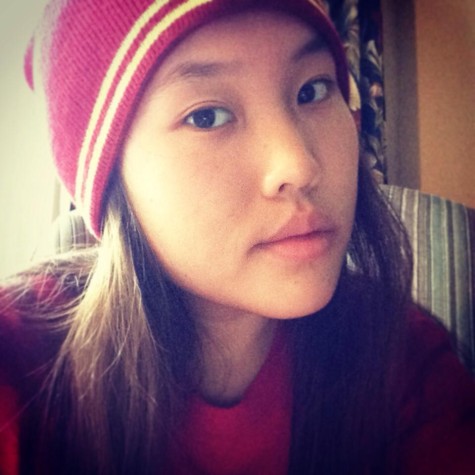 Jodi Bauson, Writer
Jodi Bauson is a senior at Country Day. Her special talents include eating an entire 12inch thin crust pizza in one sitting, movie marathons until the...