Reviewing My Favorite Films of 2014
With the Oscars to air this Sunday, I have ranked my top eight films of the year, just as there are eight best picture nominees.
* = Oscar nominated for best picture
8) Fading Gigolo
It's rare that one can put words like sexy, hilarious, and Chasidic together to describe a single film, but if Woody Allen is involved then I can beg to differ. In Fading Gigolo, actor John Turturro (O Brother Where Art Thou, Zohan) takes a swing at directing and writing, as well as starring alongside the great Woody Allen, and does a fantastic job. The story follows Fiavorante (Turturro) as his world is turned upside down by his good friend Murray (Allen) when, without permission, he pimps out Fiavorante to his dermatologist, who is looking to have a ménage a tua, professionally. Somehow, the Chasidic community in Brooklyn gets involved, a love story unfolds, and there are many great laughs. Other noteworthy actors who appear in the film are Liev Schreiber and Sofia Vergara. It's risque, fresh, smart, and pioneering.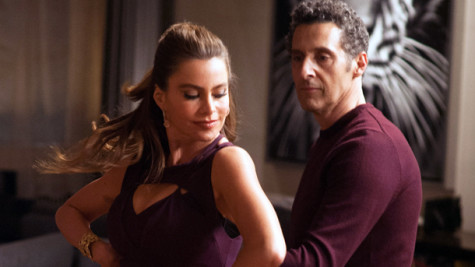 Available on Netflix and iTunes
7) The Grand Budapest Hotel*
 What I love about Wes Anderson's films is his genius use of color. He is a master of blending different hues together to tell a mature story as if it is coming out of a child's picture book. In fact, instead of using CGI effects as most Hollywood directors do nowadays to create establishing shots of elaborate settings, Anderson actually filmed mini dioramas of things like the hotel and mountain slopes to create the film. The Grand Budapest Hotel is a story of human relationships and aristocracy, and as the title suggests, it is most definitely grand. So, why not accompany it the most insane cast I've seen this year, with cameos from different well regarded actors every five minutes, such as Jeff Goldblum, Bill Murray, Harvey Keitel, Tilda Swinton, and Owen Wilson. Kuddos to great performances from Ralph Fiennes, Willem Dafoe, F. Murray Abraham and newcomer Anthony Quinonez, and of course, my deepest regards to Wes Anderson, who never ceases to make me enjoy feeling like a child.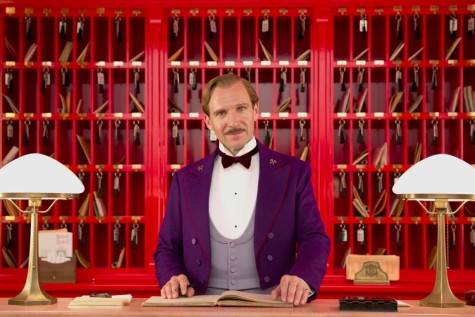 Available on HBO Go and iTunes
6) Gone Girl
Like the classic psychological crime thriller Se7en, Gone Girl is a writhing tale that embodies all of the seven deadly sins, and leaves tastes of wrath on the tongues of characters and audience members alike. Not surprisingly, both films are directed by David Fincher. Despite the film's ending, which left many, disappointed, I loved Gone Girl. The story was suspenseful, the characters were brilliant, and my heart was pounding in my chest throughout the film. Rosamund Pike gives a noteworthy performance as Amy 'Amazing Amy' Dunne one of the most multidimensional characters of the year. I also enjoyed that of Neil Patrick Harris, who I'm a fan of anytime. The film magnifies Nick Dunne (played by Ben Affleck) and the rug that is pulled under his feet when his beloved wife goes missing. Gone Girl is full of twists, turns, scandals, and sins, and is an absolute must-see.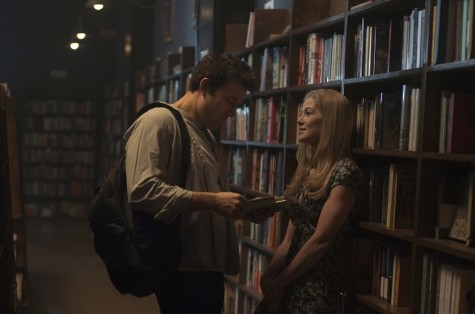 Available on iTunes
5) Chef
Chef is an honest comedy about pride, humility, happiness, social media, father-son relationships, and, you guessed it, food. The only flaw I can name with the film is how hungry it makes you feel. Director/Writer Jon Favreau stars as Carl Casper, an old fart passionate chef who's fallen from grace and looks within himself to change his life condition. He is wonderfully supported by the lovely Sofia Vergara (who appears in two of my favorite films of the year) and an outstanding ensemble including Dustin Hoffman, Scarlett Johnson, and Oliver Platt, whose performance in the film was my absolute favorite. Chef uses the food industry as a vehicle to critique and amplify all of the white noise that lies within social media scandals and 'going viral' and actually makes young people like myself sympathize for our parents, who, in fact, weren't born in the age of information. I would absolutely recommend viewing it whilst eating something more extraordinary than your uniform box of popcorn.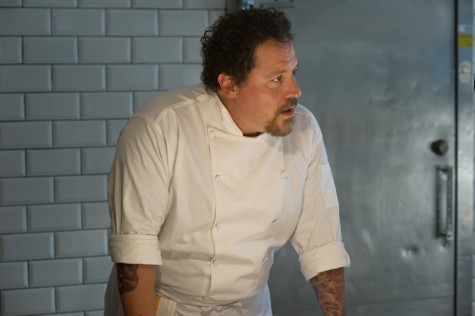 Available on Netflix and iTunes
4) Boyhood*
I had to watch Boyhood more than once to really 'get it,' because it's not your typical Oscar-Season movie.  Boyhood was the movie that, if you haven't seen it, got great press because it was shot over the course of twelve years. Here's the thing… there's nothing about it that screams 'Cinema.' If we look at movies from the past couple of years that received as much acclaim in their time as Boyhood is receiving right now, we see movies that just paint this cinematic picture of something that just moves you to awe. But what makes Boyhood so great and so rare is that instead of letting us go where we can't, it let's us embrace where we are, and tells an incredibly raw and real story. There's no outstanding cinematic elements or even a plot really (spoiler, Mason Jr. goes through puberty), but the characters are just so tangible. I absolutely loved Ethan Hawke's performance as Mason Sr., and feel it deserves just as much praise as that of Patricia Arquette, who was fantastic as well. The story is told through a young boy, Mason's eyes, and follows his single mom's quest for functionality, a long-course journey through the state of Texas, sibling love/hate, and most importantly, what it means to be a boy. Because at the end of the day, the thing that sets Boyhood apart from anything else is that it gives guys like myself who are close to or finishing up high school a chance to sit back and reflect on our own boyhood… and there's nothing quite like it.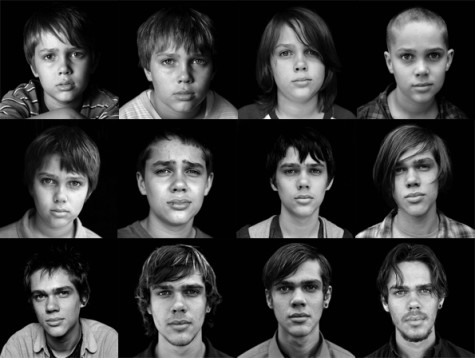 Available on iTunes
3) Whiplash*
Whiplash is a masterpiece and a concerto composed of blood sweat and tears. A tale of hubris, musicianship, power, and finding your Charlie Parker, it masterfully utilizes a wide pallet of cinematic elements to tell one of the greatest stories of our time. With zealous performances from Miles Teller and JK Simmons, we are transported to the heart of New York City, the womb for a great film about art. Teller plays Andrew, the puppy-dog-eyed yet ambitious drummer, who aligns himself with Terrence Fletcher (Simmons), the ruthless but venerable conductor at his university, who never takes no for an answer, and believes that to build a person up, they must first be broken down. The most daunting and poignant line from the film is when Fletcher says, "There are no two words in the English language more harmful than good job." The dynamic between the two in itself is a tango of fervor and a struggle to be on top, and Director Damien Chazelle has created a beautiful work of art.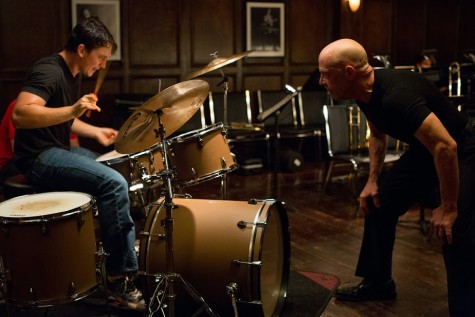 Soon to be available on iTunes
2) The Imitation Game*
Seeing The Imitation Game in the theater itself made my experience all the more worthwhile, because as many know, people love Benedict Cumberbatch. The man is close to being the 'British Tom Hanks.' Every little cheeky thing he said resulted in outbursts of laughter in the audience, and it was just delightful. And more importantly, his performance as British Cryptographer Alan Turing is hands down my favorite performance of the year. I hate to place movies into stereotypes by their rating, but it's rare that a PG-13 film leaves me tearing up. The only other pg-13 films ever to do so for me that I can think of were Titanic and Across the Universe. Additionally, the film is one of the most incredible true stories I've ever seen, and I was honestly upset of my being unaware of the story of Enigma and how breaking it determined the fate of World War II. The movie also gave insight into the hardships faced by homosexuals in Europe in the 19th-20th century, which, being an advocate for LGBT rights, I particularly appreciated. Even if historical dramas aren't really your thing, you will most likely love this beautiful film.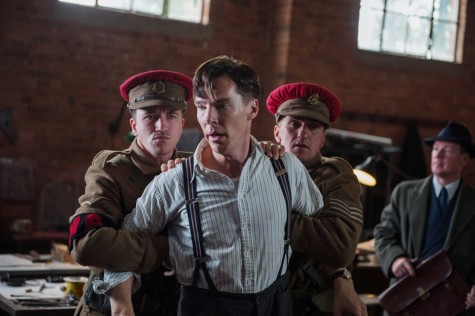 Soon to be available on iTunes
1) Birdman: Or (The Unexpected Virtue of Ignorance)* 
Birdman was a movie that made you think. It's a transcendental, beautifully crafted film, about a modern day Icarus and his quest for eminence. The film makes incredible statements about show business and human nature, and utilizes all kinds of cinematic elements to do so. I particularly loved the cinematography, orchestrated by none other than Emanuel Lubetski (known for his work in Gravity), and I found myself incredibly moved by the performances of Michael Keaton, Emma Stone, and Edward Norton (who I did not mention was also great in The Grand Budapest Hotel). And after seeing Michael Keaton's acceptance speech at the Golden Globes, I realized that despite the similarities between his and his character Riggan's stories as actors, the two are polar opposites, which just blew me away and moved me furthermore. It was also a nice surprise to see goofball Zach Galifianakis in a role different than that which he usually plays. And, last but not least, I loved that the film takes place on none other than The Great White Way, because while movies are my first passion, I consider myself a huge Broadway buff. Absolute kudos to Alejandro G. Iñárritu, one of the best filmmakers of his time, and who really flew past my expectations for films this year.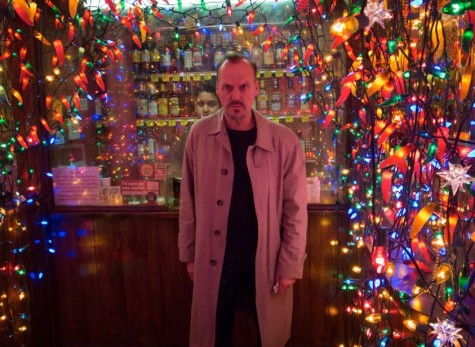 Available on iTunes