Woman in Gold Review – All That Glitters is not Gold
It's Just a Load of Fool's Gold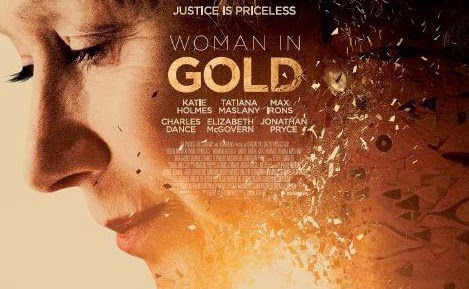 Simon Curtis's Woman in Gold, starring Helen Mirren and Ryan Reynolds, tells the story of the restitution Gustav Klimt's portrait of Adele Bloch. Mirren wonderfully plays Maria Altmann, an Austrian Holocaust escapee, Bloch's niece, and the rightful owner of the painting priced over 100 million dollars, while Reynold's Character, the son of one of her childhood friends from Vienna, serves as her lawyer. The two share a sangriel connection with the art, and will compel you to root for their cause.
I believe that Helen Mirren is one of the most versatile actresses of our time. Like such actors as Daniel Day Lewis, Kevin Spacey, and Meryl Streep, she can convincingly assign a given accent to a role that varies dramatically previous ones she's played. In her last film, The Hundred-Foot Journey, she mastered the mannerisms of an affluent, somewhat nativist, French Woman. In Woman in Gold, she plays a timid, controlling Austrian old lady with poignancy.
With that said, I went into the theatre with an attitude of excitement, and my high hopes were abandoned at the finish line. The dialogue of the film is inauthentic, and the film is too predictable for its kind. Whenever I watch a film based on a true story I try not to look up too much about it so that I can be at least slightly surprised by the end, but the structure of the script made only one ending seem possible. The story of Maria Altmann's quest to be reunited with her aunt is important, as it shines light the art-stealing practices of the Nazi's, and it deserved a better quality, more entertaining film.
If you are looking for a true story this weekend, look up a synopsis of the film. If what you want is that and some good acting, you may as well go see it in theatres. But if you're looking to watch a good quality film that you haven't seen before, with good acting, based on a true story, open up Netflix, HBO, or iTunes and get cracking.

It disappoints me to say, I was not impressed or satisfied with Woman in Gold. It's possible that I'm being a little harsh, but that's only because I was expecting (and was entitled to) so much more. I hate to leave you on such a bad note though, so I've decided to write a separate column on some great films based on true stories, which I'll publish in a little while.