Some Great True Story Films
Last week I reviewed Simon Curtis's Woman in Gold, and it truly is painful to write a bad review… I'm honest, but it still sucks to have to say honest things that aren't positive about a film. I was disappointed about how the film failed to tell an incredible true story in a cinematically pleasing way. So, here are some of my favorite films that do achieve that purpose, in no particular order.
Goodfellas: Appropriately Lauded by many as the most entertaining film of all time, Martin Scorsese's Goodfellas is not a film to be ignored in a lifetime. It's not easy to root for an unfaithful, drug using, murderer, but Scorsese forces you to fall under the spell of Henry Hill's charm in this 1990 mobster classic. Hill, played by Ray Liotta, works alongside the legendarily unpredictable Jimmy Conway (Robert De Niro) and the spark plug, funny-talking Tommy DeVito (Joe Pesci), in a three-decade series of heists, murders, and adventures. The film recently celebrated its 25th anniversary by closing the Tribeca film festival, and I'm grateful that I got to see it for the first time last weekend, because it encapsulated all the qualities of a good, true story film, that Woman in Gold did not. Definitely an enjoyable choice for fans of The Wolf of Wall Street 
Raging Bull: Another Scorsese essential, released 10 years earlier, that once again stars De Niro and Pesci. Telling the story of middleweight boxer Jake "The Bronx Bull" Lamotta, Raging Bull takes on a more venerable tone, one that's a little less 'fun' than Goodfellas. Never the less, the film is extremely poignant, in many ways more that Goodfellas, in the way it represents Lamotta's therapeutic desideratum to be physical, and to box. It's legendary cinematography and transcendent film editing goes hand in hand with its beautiful black and white filter and melancholy soundtrack, and Robert De Niro holds the record for the second largest physical transformation in hollywood, gaining 60 pounds just to portray an older version of La Motta for a smaller chunk of the film. Roger Ebert listed it as one of the 10 greatest films of all time, and it's definitely my personal favorite Scorsese film.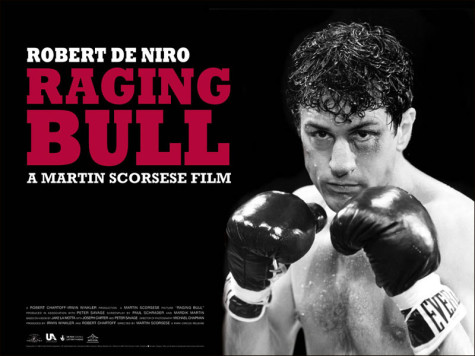 My Left Foot: Daniel Day-Lewis, whom I believe to be the most versatile actor of our time, won his first of three Oscars for this film about the life of Christy Brown, a renowned artist who suffered from Cerebral Palsy and created all of his works with his left foot. The film is serious, but it is soft, and even has some cringe-worthy comedic moments. It is no doubt the single-handed best portrayal of a physical disability to ever be caught on camera, and a definite must see.
The Imitation Game: I reviewed the Imitation game earlier this year in my Top 8 Films of the Year, and you can find what I had to say there. It is ranked #2. 
A Beautiful Mind: Russell Crowe gives an outstanding, Oscar-winning performance in this film as John Nash, winner of the Nobel Memorial Prize in Economic Sciences for his Game Theory, which changed the way many perceive worldwide economics and decision making. He stars alongside the beautiful Jennifer Connelly, and, without giving too much away, the story is truly incredible based on Nash's cerebral health. The film is also full of witty, heartfelt lines and humor, such as "There could be a mathematical explanation for how bad your tie is," something Nash says innocently to a colleague wearing a rather ugly patterned tie, as you may have guessed.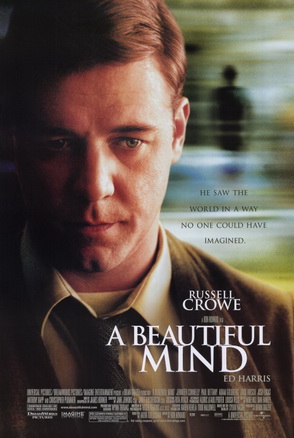 La Vie en Rose – The only foreign language film on my list, but one that is worth your time. Marion Cotillard stars as French Icon Édith Piaf, "The Little Sparrow", in this tragic true story about her life. The soundtrack is beautiful, the script is a great example of a well-done disjointed, nonlinear storyline (see also: Pulp Fiction, Annie Hall), and the lyrics her song, "Non, Je Ne Regrette Rien", which you may have heard in the film Inception, are bound to strike a chord of your emotion. Another Oscar-Winner, for Cotillard's elegant performance, and definitely a film worth checking out.