Freshman Leave for Bonding Experience
Every year the freshmen class takes a trip to Pathfinder to create a bond among the class which would last for the rest of their time at Miami Country Day. In a letter to the 9th grade students Mr. Rosas said, "This experience serves multiple purposes. It allows the students to bond as a class, to get to know one another in different ways beyond the normal school environment and allows leadership skills to emerge." In years past, the class traveled to Pathfinder after winter break but this year the freshmen class trip will fall from October 4th to October 6th. The reason behind this is to prepare the 9th grade for homecoming and increase their chances of winning.
While in Pathfinder, students will participate in various team building activities. In the night students will sleep in cabins. Each cabin will house around 40 students. On Tuesday, students will be free to roam around busch gardens for several hours before returning to MCDS Tuesday night around 10:30 pm
Lauryn Russell, the 9th grade class representative said, "I think that this trip will be great for class bonding and getting to know people in our grade that we may not have classes with. "
Pathfinder is a nonprofit organization set to allow youth to practice leadership skills and team building. Some of the activities on the trip include Group Cooperative Games, Team Building Activities, Canoeing, High Ropes Challenge Course, Low Challenge Course, Outdoor, Survival Skills, Historical Reenactments, Recreational Tree Climbing, and Science Enrichment Classes.
About the Contributor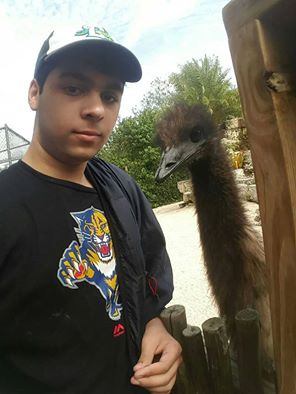 Ben Kreger, Layout Editor
Ben Kreger is Sophomore and has been attending MCDS since fifth grade. Ben is a responsible and hardworking student. When he is not studying hard for...