Before I Die, I Will Learn Not to Judge a Book By Its Cover
On Friday, November 20th, in honor of Stand Up to Bullying week and as a response to the recent terrorist attacks around the world, Andrea Jensen held the "Don't Judge a Book By Its Cover" event by the "Before I die, I want to… " wall in the courtyard adjacent to Leonie's Garden.
While only a handful of students and faculty members came by to participate in the event, those who did were able to add their messages of peace and hope to the wall, while picking up some new reading material.  Some selected a wrapped book based on its size; others based on the words printed on the newspaper wrapping.  Still others opted to close their eyes and pick up the first book that brushed their fingertips.
ABC (the anti-bullying club) would like this to become an annual event, so if you did not participate this year, perhaps you will do so in 2016.
About the Contributor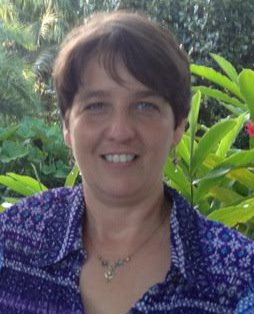 Amy Gallup, Adviser
Ms. Gallup starts every day by reading the newspaper, which, she believes, is the key to being a well-informed individual.  Therefore, advising the upper...