Spartacus Film Critics Choose Their Best Picture Preferences
With the Oscars taking place tonight, film critics from The Spartacus have each made a case for their favorite Best Picture nominee. The films nominated are The Big Short, Bridge of Spies, Brooklyn, Mad Max: Fury Road, The Martian, The Revenant,  Room, and Spotlight.
Ian Zigel
While my favorite film of the year, Ex Machina, is not nominated, it's been extremely difficult for me to pick my favorite best picture nominee of the year. For a while I've been stuck between Room and The Revenant. Ultimately I'm going to have to go with the latter. The Revenant's visual beauty and groundbreaking cinematography, likely to earn Emmanuel Lubezki his third Oscar in a row following his wins for Gravity and Birdman, are met with near flawless directing, incredible performances by Leonardo Dicaprio and Tom Hardy, and a great screenplay to form a gritty masterpiece. What sealed the deal for me when choosing this film was a combination of the now famous bear scene, which is undoubtedly what the film will go on to be known for, and the sinister villain created by Tom Hardy. Director Alejandro G. Iñarritú's ambition is the force that drives The Revenant to cinema gem status, and I believe it is the strongest choice to win Best Picture tonight. You can read my entire review of it here.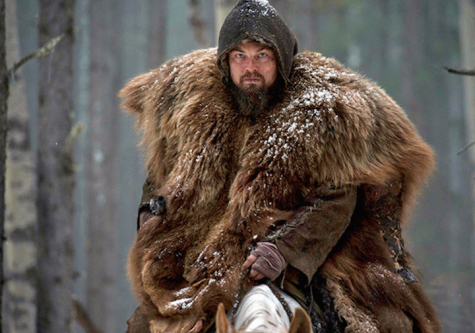 Daniel Gallup
It's easy to make a case for a movie as visually stunning and outrageous as The Revenant or Mad Max. It's much harder to defend a movie that strips it back to just telling the tale of an extremely important discovery by a newspaper team. Spotlight finds a way to honor those who fell victim to mentally disturbed priests who shared the terrible pattern of molesting young victims, and it offers some real perspective on the journalists investigating and exposing this material. Covering such an upsetting story, it would have been easy for Spotlight to have been a very depressing movie that, though maybe appreciated by viewers upon watching, wouldn't captivate them to go a second time. Spotlight is able to accomplish the difficult balancing act of having its viewers support and root for the team of journalists making these discoveries and feeling saddened when the victims are portrayed telling their story. The acting ensemble of this movie alone would make it a worthy contender. Even the small roles of a victim here and there could be nominated for an Oscar in any other year. Though Michael Keaton and Mark Ruffalo lead in this movie and are the main noteworthy performances, they are surrounded by an outstanding ensemble. To tackle such a hard issue so seamlessly with such a good film is a very hard thing to do, and Spotlight does it beautifully. By choosing Spotlight, The academy would be honoring the victims of the abuses the movie covers, and it would be honoring great filmmaking.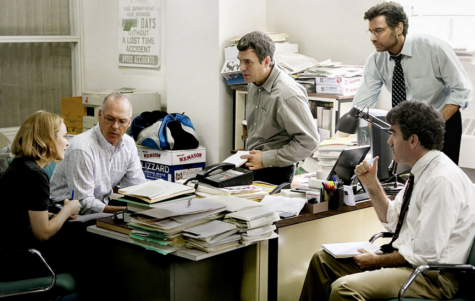 Christian Nguyen
This Summer movie season had a lot of flops. Terminator Genesis was a bust, Jurassic World could have been better, but one movie stood out as perfect: Mad Max: Fury Road. Mad Max was what one could call a high flying, action driven, explosive, practical effect magnum opus that even pulled off feminism. Directed by a grandpa (70-year-old George Miller) and starring an excellent cast, aided by magnificent production design, Mad Max truly is deserving  of film of the year. It may not be as plot driven as the Big Short or beautifully shot as The Revenant,  but it is pure action excellence and deserves all the praise as a movie like Terminator 2.