And the Class of 2018 President Is…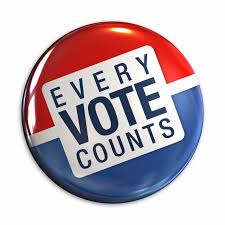 In what turned out to be a very close race, Ryan Finvarb edged out Brooke Schuchts to be elected President of the Class of 2018.  With 105 votes cast in this morning's run-off election, the sophomores made sure to get to school on time in order to make their voices heard.  By a narrow margin, current Class President Ryan Finvarb was reelected to that position.
Congratulations to Ryan Finvarb and to all of the students who participated in this year's election.