The Art of Gardening – Part One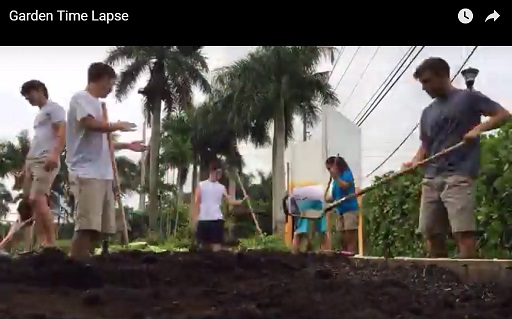 Each fall, Mr. Brennan's Art of Gardening class must prepare the community garden for the upcoming school year.  Meeting during track 1, the students don their gardening attire and head over to the garden to get to work.  In addition to learning about how to create and maintain a garden, the students also cultivate creative portfolios.  As part of that assignment, Nicolas Arriola, a student in the Art of Gardening class, took this time-lapse video of the process, which Mr. Brennan shared with The Spartacus.
If you haven't visited the garden, you should plan to do so at some point this year.  We will ask Mr. Brennan and his class to provide The Spartacus with occasional updates, so you can also watch the progression of the community garden right here.  Enjoy!