Student Government Elections Begin! For SG President…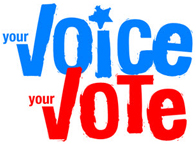 Student Government and Class Council Candidates – 2017-2018 The following are the campaign goals of each candidate running for Student Government and Class Council for the 2017-2018 school year. The goals are included below exactly as they were written by the candidates. Please read carefully and choose wisely!
Student Government Officers – Candidates
SGA President – Candidates: Karen Rosenbloom and Alex Sayfie
Karen Rosenbloom – Candidate for SGA President I Karen Rosenbloom will be running for Upper School president.
Although I have many goals for the Upper school, here are three:
Goal 1- My first goal as president will be to continue bringing our community closer together by always spreading Country Day cheer and continually modeling and being a student leader every day.
Goal 2- Next year new upper school directer Donal Ball will come into place. As president, I will make it my job to meet with him either weekly or monthly to ensure a smooth transition for him, and our community as a whole.
Goal 3- Most importantly, I will act as a spokeswoman for the upper school. Whether it is homecoming, getting people to come to games, or giving speeches, I will always take into consideration what is best for the student body. I will also be open to new ideas and proposals that with our power may be put in place.
Alex Sayfie – Candidate for SGA President Goal 1: An alternate to homecoming dance.. not the same boring dance that's hard to get people to show up to. Something non traditional and fun. Waterslide or pool party or girls-ask hoco. Something different. Goal 2: Continue doing chicken kitchen Wednesdays but once or twice a month (this year we only did two in total) and switch it up like have chipotle, Steve's pizza, etc. make it available to clubs possibly for fundraising. Goal 3: More tailgate parties like homecoming game but for other sports too to increase school spirit.