Class of 2018 Candidates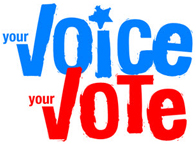 Class of 2018 – Rising Seniors – Officers and Representatives – Candidates
President of Class of 2018 – Candidate: John Sayfie
I am John Sayfie and I am running for President of the senior Class of 2018 and here are my three campaign goals.
1. Win homecoming by a blowout (by over 100 points)
2. Grad Bash in Orlando – dates open for April in 2018
3. Leave our mark on the school as an amazing class; a statue or something to commemorate the MCDS class of 2018 that will be there long after we graduate.
Vice President of Class of 2018 – Candidate: Harrison Stier
Things i intend to do
1. win hoco 2. have the class of 2018 stay lit 3. make our senior year memorable
Program Director of Class of 2018 – Candidates: Cale Bulman and Andre Rodrigues
Cale Bulman – Candidate for Program Director of Class of 2018
Goal 1: Student Representation Even if they aren't running, I believe that every student deserves a voice in student/class government. I want to establish a Student Congress of sorts (catchy name tbd). The plan is to have each advisory put forward someone to represent their interests, and have SGA/CC call the representatives up to vote on things. Timeline: ASAP, preferably within 1 week
Goal 2: Food Personally, I find it annoying that I don't know what's for lunch at a certain place, say, the panini place. It's a real pain to walk all the way from the upper school building to the cafeteria to find there is nothing you want to eat, forcing you to make the trek all the way to the snack shack for a single hot dog. This is more of a quality of life change, but I'd like to see Sage step up be more convenient. Timeline: ASAP, preferably within 3 weeks
Goal 3: Events I went to Ransom from all of middle and high school up until this year. We have many things in common, but one stands out. Nobody goes to half of school events. A way for students to pitch ideas for fun, interesting events to SGA/CC would be a great way to increase turnout and school spirit, from service projects to video game tournaments. Timeline: Ideas are welcome whenever, and I'll do my best to organize and promote it.
Andre Rodrigues – Candidate for Program Director of Class of 2018 My name is Andre Rodrigues and I am a junior at Miami Country Day School. I do not believe I have ever had a class with you. I will be running as the program director for my class (2018). I have several goals that I plan to achieve while in office, which I believe will enhance our class, maintaining it as the best class in Country Day history. Goal 1: I will make sure that homecoming selections are fair and go smoothly. Timeline: Planning will start from the beginning of the school year to the end of homecoming week. Goal 2: I will utilize my close relationship with several teachers to allow for awareness of events- weeks before they occur. (Posting signs on doors, allowing for in-class announcements, etc.) Timeline: I will constantly be checking and updating the school calendar from the beginning of the year to the end, to make sure that the announcements that are relevant to our class are well known. Goal 3: I have several ideas for fundraising events that will help our class get essentially "free" polos, hoodies, socks, sweatbands, glasses, etc. Timeline: Throughout the entire year I plan to have fun events which everyone will be able to participate in, strengthening our relationship as a class, while also raising money for class gear and/or charitable foundations.
Public Relations Director of Class of 2018 – Candidate: Izzy Goihman
Considering the fact that I have been donned with the honor of serving my class as secretary/ public relations director for the last three years, I believe my tenure in office has seasoned me into the type of leader suited to lead my class towards greatness. One of my ideas for next year include designing a new snapchat geotag to provide us with a more suitable filter medley. Another one of my goals include strengthening the communication between the student government association and the members of the 2018 class; information seems to just flow out one ear canal and out the other! Both retainment of information and communication is crucial to having a successful and unified class. Being that senior year is quite eventful, I plan to photograph and record the various events throughout the year (e.g. senior class trip, homecoming, senior sunset), and have them available on an Instagram page so that even when we move on to the next chapters of our lives, we'll still be able to gloss through the memories of our final year together at any moment's notice.
Kindest regards, 2017- 2018 … my bad.. autocorrect 😉 2016-2017 PRD of the Class of 2018, Izzy Goihman
Student Government Representatives for Class of 2018 – Candidates: Daniel Dana and Gaby Nayor
Hello I am Daniel Dana and I am running for the class of 2018 Class Representative. This will be a good position for me because I have been at this school for 12 years and have a lot of contacts and resources. Also, I am friendly and in touch with all of the people in our grade and I will be sure to be non-biased in making decisions. I have had experience in past Student Governments and I will be sure to do everything I can to be able to represent our grade in the best way possible. This year as class rep, we accomplished a lot and have even more ideas for next year!!!! Thank you