How to Get Tickets for Graduation
As the school year comes to an end and summer is right around the corner, we must say goodbye to the Class of 2018 as they head to college. For those wanting to celebrate every last moment with their graduating friends, tickets can be procured for the Commencement Ceremony (or "Graduation").  
Each senior is given ten tickets to give out to whomever they'd like, but those of us who haven't received one of those tickets and would still like to go, can. Simply go talk to Ms. Skalberg in the Upper School office to receive a ticket.
Valedictorian Ryan Finvarb will address the audience, while the guest Commencement speaker will be noted humanitarian, professor and political scientist Donna Shalala.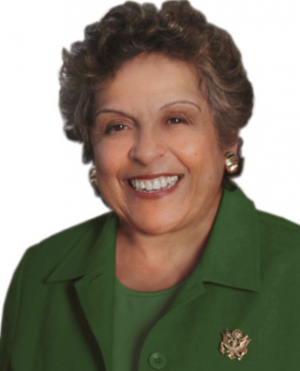 Shalala, who announced her bid for the congressional seat of retiring Ileana Ros-Lehtinen, (the most senior U.S. Representative from Florida), was the United States Secretary of Health and Human Services under President Bill Clinton from 1993 to 2001, President of the University of Miami from 2001 to 2015 and had been the President of the Clinton Foundation from 2015 to March 2017. Moreover, she was awarded by the presidential Medal of Freedom, the nation's highest civilian honor, by president George W. Bush in June 2008.
Commencement starts at 2:00 PM at the James L. Knight Center on June 2, 2018.