Who Will Be our Next Bake Off Boss?
This year's Girl Up Bake Off will take place Tuesday December 11 during Multipurpose Block in the Plaza de Colombia. Inspired by popular shows like "Cake Boss" and "Cupcake Wars," this has become an annual event, and since 2013, has raised between $250 and $500 yearly.
Contestants can work with one or two partners. All teams will receive two service hours for competing. The team that wins will get 1/2 off prom tickets if they are seniors, and first choice X-term for all other grade levels. The team that wins second place will receive a Chipotle gift card. In order to participate, complete a form, which the Girl Up representatives have. This includes Ms. Sardina, Sofia Paredes, Lauryn Russell, Franci Settineri or Lane Dillworth. All groups must turn in completed forms and ten dollars by December 10th.
On the day of the Bake Off, bring in a homemade baked good at the beginning of the day to the College Counseling Kitchen in the Upper School Office. Mr. Lovett, Ms. Aronson. Mrs. Dorn, and Mr. Lovett will be the judges. After they have each taken a piece of each baked good, the remaining goods will be sold as regular bake sale items.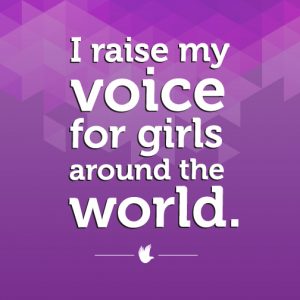 Funds for this go to the  international Girl Up organization, which is run by the United Nations.  Ms.Sardina encourages people to take part in the event, noting that, "All of the money made from the Bake Off is donated to the Girl Up organization, so your participation will provide health and education resources for young women and girls in Guatemala, Ethiopia, India, Liberia, Malawi, and Uganda."
This fundraising event was started by alumna Amanda Gavcovich, who went to Duke for undergrad and is now at her first year of NYU law school.