Hurricane Relief Ongoing
COLLECTION ENDS SEPT 20th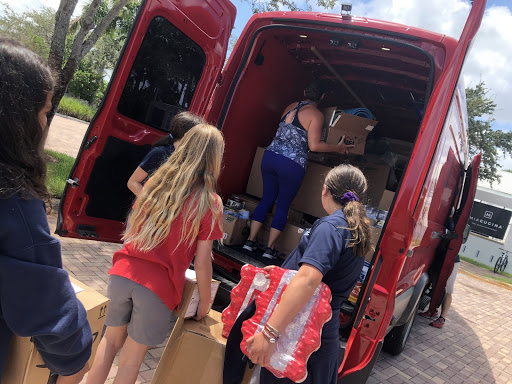 Although the city of Miami was nothing more than a near-miss for the previously-predicted "strongest storm to hit Florida's east coast since Hurricane Andrew," the force of Dorian caused catastrophic damage to our neighboring Bahamian friends, with repair costs totaling nearly seven billion dollars. In efforts to help with the extensive damage, Miami Country Day School is partnering with The Cushman School, one of our Community Learning Partnership schools, to collect a multitude of donations to aid those affected. 
Specifically, Country Day and Cushman are working closely with the Bahamian government and the RAV Hurricane Relief fund to ensure that all items arrive in the Bahamas. Upon arrival, an office of the Bahamian government, NEMA (the National Emergency Management Agency), will closely monitor the donations and send them to the cities and islands, both larger like Freeport on Grand Bahama and less developed,  in The Abacos like Treasure Cay and Guana Cay.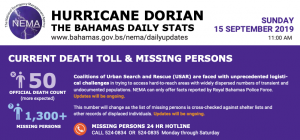 This is a one school relief effort  and is completely student-led. All students in lower, middle and upper school can help support the cause. Items can be dropped off at three locations on campus:  the Chaplin-Jove Student Activity Center (the SAC) during school hours, the turnaround for lower school students during morning drop off and in the donation bin located at the north lot.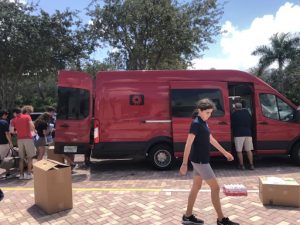 Ms. Jennifer Sennett is working diligently with student volunteers to properly sort these items and load them for transport to the RAV Hurricane Relief warehouse before the drive ends September, 20. 
About the Contributor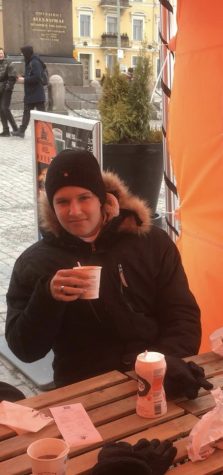 Julian De La Cadena, Staff Writer
As a second year staffer of The Spartacus, Julian has become an active member and reporter on the team. In his free time, Julian enjoys mixing and playing...