Dana Vignale Resigns as US Director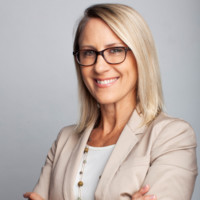 After a week of uncertainty and frustration in the MCDS community, a decision has been made. Dana Vignale will no longer serve as the Director of the Upper School. Jill Robert, former Assistant Upper School Director, will take over effective immediately.
A mix of frustration, anger, and sympathy arose among the community after Vignale allegedly made racist remarks last week. Head of School Mariandl Hufford addressed students and faculty on Wednesday. She stated that her job is to "figure out how we, together, build the school that we want it to be. Not just this week, not just next week, but forever." She encouraged students to share with her their thoughts and emotions regarding both the incident and the future of MCDS.
This afternoon, Hufford sent an email to faculty and staff in which she expressed that Ms. Vignale "has resigned her position," after a conversation focused on "what would be best for our students, our faculty and staff, and our parents." She thanked the community for "stepping forward and speaking up" during this challenging time.