Writers and Artists Unite! AMUSED is Open for Business
 The Upper School's literary magazine Amused welcomes entries from all levels of writers and artists, whether you are a poet-in-secret, or trying something new. This year's publication, according to Literary Editors  Sabrina Cabarcos and Sofia Paredes, aims to encompass the diversity of writing and art reflective of our student body today.
Amused is completely student-run and has won numerous awards throughout the years. Last year's edition, Volume XIII received a Gold Medal and was named a 2020 Crown Finalist by the Columbia Scholastic Press Association. In addition, two spreads from the magazine were chosen for individual awards, as well as the magazine's front cover. The cover includes photography by Evelyn Abramowitz (class of 2019) and the spreads (pages 15-16, 51-52 and 131-132) include photography by Giulianna Bruce, Carly Rich (class of 2019), Evelyn Abramowiz, Valeria Quintero (class of 2019) and poetry by Sofia Paredes. 
Amused accepts writing in all its forms, from poetry and fictional prose to nonfictional prose and journalistic pieces as well as art in all its forms, two-dimensional and three-dimensional, but they must have titles! Submissions should be sent to [email protected] and the deadline is this Friday, February 7.  Submit to Amused and have your work be published in an award-winning magazine!
Link to last year's edition: https://issuu.com/miamicountrydayschool/docs/amused_2019
About the Contributor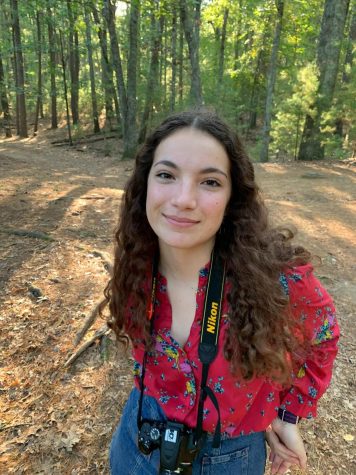 Giulianna Bruce, Editor in Chief
Giulianna Bruce is a senior at MCDS and she's so excited to be this year's Editor-in-Chief of The Spartacus! Giulianna joined three years ago with the...