GATEway Madrid Begins!
Students and teachers are packing their bags, brushing up on their conversational Spanish and reading up on the World Cup and the abdication of the throne, as they prepare to leave the country for the next month.  Madrid awaits!
This morning, the inaugural group of GATEway participants took off for Spain.  Students have all agreed to GATEway's "10 Commandments" in order to have a  meaningful and safe adventure:
Remember that this is a Miami Country Day School program and, therefore, school rules apply.  Refrain from smoking or drinking alcohol.
Respect and adjust to differences in culture and lifestyle I may encounter.
Not whine or complain.
Be on time, so the group does not have to wait because of me.
Ask the chaperone's permission before leaving the group, residence, or any other place on the tour.  I will always travel in groups of 2 or more.
Be attentive to the chaperones, tour guides, etc.
Be courteous and kind to my GATEmates.
Try to learn as much as possible from my classes, lectures, tours, surroundings, and the people I meet.  I will speak Spanish as much as possible to those around me (where applicable).
Get enough sleep so that I am rested and alert during all classes and planned activities.
 Always say "thank you" to tour guides and people from Spain.
The students in the Journalism, Movie Making, and Broadcasting major will be updating The Spartacus throughout the next four weeks, as they learn some basic journalism skills and earn a communications credit.   Stay tuned to follow their adventures in Madrid!
About the Contributor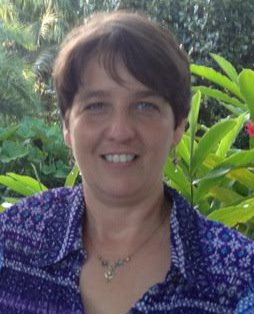 Amy Gallup, Adviser
Ms. Gallup starts every day by reading the newspaper, which, she believes, is the key to being a well-informed individual.  Therefore, advising the upper...