IT'S OFFICIAL: BACK TO SCHOOL WE GO AND WE HAVE THE DETAILS
Mrs. Hufford gives The Spartacus an exclusive interview.
The decision has been made: we are going back to school. The decision follows months of careful planning, conversations with faculty and advice from medical experts and was not an easy one to make, Head of School Mariandl Hufford told us in an exclusive interview this weekend. But, while she says the plan "isn't perfect, it's as perfect a plan as any I have seen" and she is confident the school is doing everything to protect faculty, students and all staff members. 
Teachers are scheduled to return to campus on September 8. The following week, students will return to campus according to their separate cohorts: Cohort A will return to campus on September 15 and 16 and Cohort B will return to campus on September 17and 18. After these "practice" days, both cohorts will be on campus— Cohort A in the morning and Cohort B in the afternoon— on September 21.
As discussed during past webinars covering this year's schedule, students have had the option to remain completely online despite the school's scheduled reopening. Similarly, teachers were given permission to remain online if they had underlying health conditions that would have made a return to campus unsafe. To ensure the health of all students and teachers, daily health screenings will take place each morning, as well as prohibiting parents and other visitors from campus.
Finally, in order for this back-to-school plan to be successful, it requires compliance from everyone. The safety of others is a shared responsibility that must be handled with accountability and flexibility. 
To watch the entire interview (14 minutes)  with Mrs. Hufford, click here. 
About the Contributor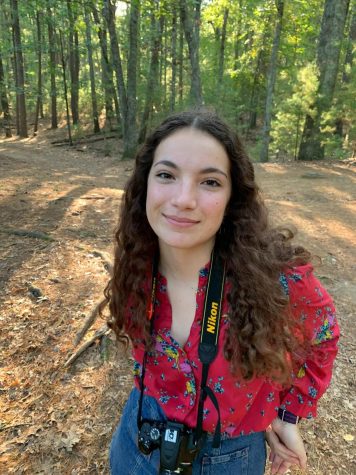 Giulianna Bruce, Editor in Chief
Giulianna Bruce is a senior at MCDS and she's so excited to be this year's Editor-in-Chief of The Spartacus! Giulianna joined three years ago with the...