How to make smart moves
for a successful school year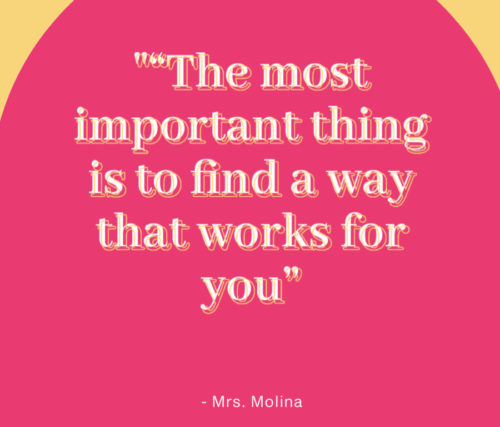 With the school year starting it is important to pick up on the important factors to academic success. It is extremely beneficial to set oneself up for success whether that means in or out of the school environment. The following tips will guide you on how to set a key foundation for the just starting out school year. 
Goal setting and Expectations 
A high level of success can be achieved through setting high expectations and goals. Goal setting allows students to visualize their goals, which leads to a more likely chance of success. Goals also encourage students to believe in themselves and gain confidence in their own abilities.
Setting high expectations for oneself enables the student to try their absolute best no matter the task in order to push themselves. Students having high expectations and setting goals are both vital to achieving the greatest they are capable of. 
Mrs. Molina, MCDS's upper school counselor, says it is better to set a goal for yourself in the beginning of the year.  "You are more inclined to get those goals done by the end of the year, so it just gives you an end goal and something to look forward to." 
Participation and Attentiveness
Due to covid, MCDS students had the ability to participate in school over Zoom. Although Zoom had its perks, being online led to many students having a difficult time paying attention during class. A student not being attentive during class sets oneself up for failure, whether that means not doing well on a quiz or simply not understanding lessons moving forward. 
Student/Teacher Relationships
         Being that all MCDS students are attending in person school this year, it is important that students follow the teachers in class expectations. Being present in class, asking questions, and taking notes when expected leads to a better chance of success. MCDS Teachers have the students best interest at heart and communication between students and teachers is vital. In order to be successful academically it is important to show your teachers that you care.
"Your teacher may not always be your best friend, but the idea is that you feel comfortable with your teacher to share any questions you may have or to go for extra help to connect better." Mrs. Molina said. Reaching out to your teachers whether asking when extra help is or what they expect from the homework not only shows them you are concerned but also can help you succeed. 
Challenge yourself to achieve your personal goals throughout the school year. Hopefully you take what you learned from this article and have a successful 2021-2022 school year!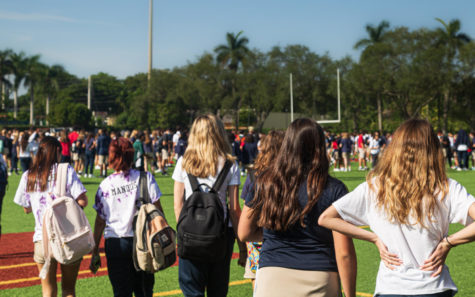 .