Aquatic athletes speak out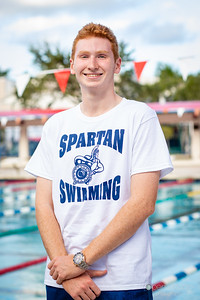 Water. An element of nature that takes years of practice to properly manipulate. Two MCDS swimmers, Kenneth Barrett, and Dylan Smiley, shared their views on how this sport has affected them as people.
Kenneth, who has been swimming through MCDS for 6 years, looks to swimming as a positive influence on his life. According to Kenneth, there are many upsides that come with swimming. "I enjoy swimming because of the sense of discipline it imparts as well as the added benefit of keeping me fit." Kenneth said. In addition to physical profit, swimming has also taught Kenneth "the importance of improving on small seemingly inconsequential details, as these often lead to much better results.".
Another aquatic athlete, Dylan Smiley, is an avid swimmer with hopes of attending a "division 1 college that is equal in both athletics and academics". Dylan is currently working hard to make these goals a reality. "On a normal week, I'm averaging around 15 hours in the pool. I swim for 2 hours every day and on Tuesday and Thursday I swim twice." Dylan said.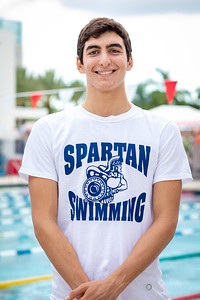 The fuel that fires Dylan every day in practice is "being able to drop time in my events by working hard every day in and out of the pool.". Like Dylan and Kenneth, many kids can benefit from this sport. In fact, swimmers have "half the risk of death" than people who do not exercise according to healthline.com. It also burns hundreds of calories per hour and can help relieve stress.
So what advice does Dylan have for new swimmers? "Take it at your own pace, there Is no rush." Dylan said. "The coaches at Miami Country Day are very welcoming to both experienced and inexperienced swimmers.".
Perhaps one way swimming can be promoted is through improvements in the aquatic facility. According to Dylan, "I have no complaints, but I do think the locker rooms could be improved if possible. It's not easy and the coaches work their hardest trying to get funds for the facility.". In Kenneth's ideal world, the pool would be 50 meters to allow for both swim and water polo practice. This greater space would also allow for a warm-down area when the school is hosting large events.
However, the only way any improvements can be made to the facility is through funding. Since many students, like Kenneth and Dylan, can benefit from the sport, maybe it deserves more attention and financial support from MCDS.
"I believe everyone can develop love for the water, " Dylan said.