Strong Spartans speak out
How a healthy lifestyle affects MCDS students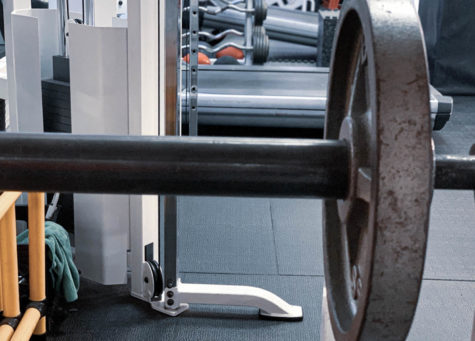 Sweat. Grit. Hard Work. These three words are near and dear to many kids around the country. In fact, athletes at MCDS like Julian Schwartz and Tim Houser regularly exercise and currently have many opinions about fitness. But can everyone be as fit as these two?
The CDC has calculated that 15.5% of high school students are obese and 16.1% are overweight as of 2019. Additionally, weight issues can cause mental health struggles, diabetes, and even heart complications. This begs the question; can fitness help at-risk teens? Miami Country Day School student Tim Houser, a football and baseball player who lives a healthy lifestyle, feels that fitness is a fantastic thing for teens.  
"I would 100% recommend other students to get into fitness. It will boost their Self-esteem, help release endorphins, make them a better athlete, and especially teach them the lessons of hard work," Tim Houser said.  Tim also feels that exercise improves his confidence and feels "much more content after a workout especially a good one.".
 Julian Schwartz is another Spartan living a healthy lifestyle. Julian has been lifting weights for a year and a half and is on the school football team. Like Tim, Julian views weight training and exercise as positive aspects of his life.  Julian said that he feels "more confident" and "much happier when lifting."
"So usually for school, it really brings some mental stress off of me. It's kinda my escape and I think it's really good for my mentality and it kinda clears my mind for the rest of the day." Julian said.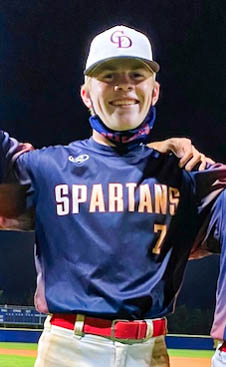 Julian also feels that teens today can benefit from exercise and weight lifting. He feels that "it's just a better experience to have, always bettering yourself". One way kids can begin their fitness journey is through the school weight room. But how do kids feel about the room? 
Tim Houser expressed that the school gym is a great place, and while he is grateful to have such a place to work out, Julian thinks some improvements can be made. "Right now we have pretty basic equipment. It's workable but it would be really nice to have more machines and some new free weights. You can't really cramp in 20 kids in there without it feeling like you only have 2 feet of space," Julian said.
So how can the school gym be improved? Coach Atoa, the strength coach at MCDS of 5 years, shared some ideas. 
"Maybe the only thing that could be added or changed is some newer treadmills. There is not much space to add anything else without losing space." Coach Atoa said. 
The main problem within the school gym seems to be the lack of space. When asked what he envisions the gym and strength program to look like in 10 years, Atoa had a specific vision. 
"I would hope that in 10 years I will be helping to manage a new, larger, state of the art facility that can not only have the student-athletes working out, but also the other students, faculty, and even parents that would be interested in using the facilities. I would want the facility to be an example and set a new standard as to what kind of facilities and what kind of culture that can be created and sustained on a high school campus for all to take advantage of. ". 
One way students can start their fitness journey is through a new fitness center that Coach Atoa hopes to be done within the next 10 years. In the words of Jim Rohn, "Take care of your body. It's the only place you have to live.".