GSA Represents!
http://miamishoresfl.suiteonemedia.com/Web/Player.aspx?id=30&key=-1&mod=-1&mk=-1&nov=0
Yesterday evening, the GSA, represented by co-advisers Mrs. Gallup and Mr. Lovett, senior board member Connor Space, and board members Francess Dunbar, Marco Cartolano and Maddie Hertz, attended the hearing in Miami Shores to show their support for the resolution supporting marriage equality that was being voted upon for the second time in just a few months.
You can listen to Connor Space's speech starting at the 45:00 mark of the video linked above.  After many impassioned speeches, the Council voted 4-1 to approve the resolution.
Says Connor about the experience: "I have always known in my heart that fighting for LGBT rights is the right thing to do no matter what my sexual orientation is. To be able to represent my peers and my community was a special opportunity. The fact that I received such a positive reaction was exhilarating and made all of the courage it took to stand up worth it."
About the Contributor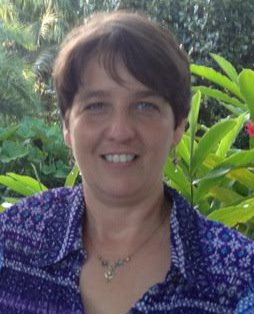 Amy Gallup, Adviser
Ms. Gallup starts every day by reading the newspaper, which, she believes, is the key to being a well-informed individual.  Therefore, advising the upper...