Probably Wish Your Parents Had You Sooner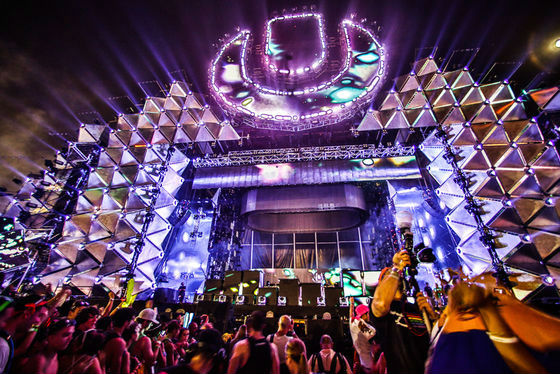 Out of all the days in the year, thank goodness I was born February 13, 1997! Until this year, I never thought having a birthday in February would be so fortunate. But I do not stand alone: having a January birthday is lucky, and March too, as long as those birthdays fall before March 27. March 27 marks the date that the gates of Ultra Music Festival 2015 open, as music lovers from around the globe flood various DJ stages. 2015 also marks the seventeenth anniversary of Ultra Music Festival, and after sixteen years of accepting all ages, Ultra has officially made the event eighteen years and older.
Many students at Miami Country Day School attend Ultra each year, and with this rule change, controversy has swarmed the high school, especially the senior class. Senior Mariana Marulanda (birthday December, 1996) says "it feels awesome" to be allowed legally into Ultra, along with many of those who will be eighteen. In contrast, senior Elizabeth Finny (birthday August, 1997) stresses that she is "still strategically working on a plan to successfully get in." Senior Pablo Mejia (birthday July, 1997) explains that "he is a little nervous, but confident" he will be let into the gates. Whether these seniors along with other underaged students follow through with their plans is yet to be determined, and we can only hope that security is lenient on checking id's or that students decide to stay home.
As the Miami Herald notes, Ultra has been declared "adults only" due to the trampling of a security guard and a death from drug overdose just last year. The organizers of Ultra are attempting to create a safer environment for all and believe that the first step to achieve this goal is prohibiting minors from attending the event. Furthermore, in a blog written by Miami NewTimes on September 2, 2014, Ultra organizers admit that "while we sincerely value the incredible ongoing support from our younger fans, we ultimately believe that Ultra Music Festival is a premium event geared towards adults." An Ultra fan then commented on the article stating "I wish all these events were 21+. I am sorry, but a bunch of 15 and 16 year olds ruin things for me. I am in my late 20's and when I am surrounded by a bunch of kids 10+ years younger, I want nothing to do with these festivals any more." However, many minors who have enjoyed Ultra and were looking forward to this year's event are left heart broken. For example, senior Amanda Baldor (birthday September, 1997) and senior Lorenzo Figueroa (birthday August, 1997) agree that "the situation is terrible because we have gone in the past and all our friends are going so we'll be left out." We will have to wait and see which seniors (and even juniors) successfully make it through the gates and for those who don't, remember, there's always next year!