Let's go Spartans!
The Spartan Spirit club. To increase attendees at home games.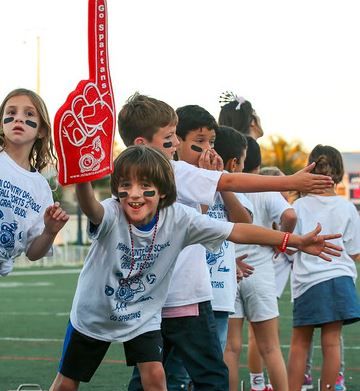 Most of our upper school student body can agree that our community is not always actively involved with Spartan athletics. However, a group of upper school students and faculty, along with Coach Sennett and many other individuals, have created a club to help promote spirit at many of the home games we have this season. Upper school English teacher and sponsor of the Spartan Spirit club Ms. Whittington believes, "it is important for students and faculty to support athletes at Country Day as we are the whole child,  and supporting one another exemplifies what we are about as a community." The club is designed as a competition to have each grade level have the most students come to athletic events and increase attendance at games. Which ever grade has the most attendees at the "game of the week" ultimately wins!  There are "spirit leaders" which represent each grade level:
Laurel Ivory-Freshmen
Griffin Sennett-Sophomores
Juztin A. Gross-Juniors
Elizabeth Finny- Seniors
The last update from Ms. Whittington said that the sophomores were in the lead.  Senior and co-captain of the softball team Elizabeth Finny says, " I think that supporting the school and our athletes is really important because it not only encourages them, but shows the pride we have for our school." This club is specifically designed to support Spartan athletics, however, the club encourages everyone to support the arts and other events that occur on campus.The number one goal for the club is to increase attendance at games and ultimately get a Spirit Award up and running. Freshman and varsity soccer player Laurel Ivory says, "You're not just a student or faculty member watching a game, you're helping the team on the field, court, pool, or wherever the sport may be held perform better from an athletic standpoint."
Simply put, there's nothing better than cheering for your school at a rival or playoff game- rather any game! So grab a friend (or two) and keep up with the game of the week!  The club encourages and wants you to come out and support spartan athletics. There is always room for you!
Here is a link to our athletics calendar:
http://www.miamicountryday.org/Athletics/Calendar
About the Contributor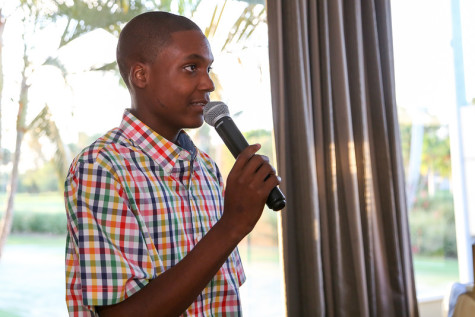 Dwight Spencer, Writer
Dwight Spencer Jr, class of 2016 president, is in his Senior at MCDS. When not fulfilling his duties as a student, Dwight can be seen as the orotund "Voice...