Bon Voyage Michelle and Ogechi!
Seniors commit to play basketball in college Michelle Berry(California State at Fullerton) Ogechi Anyagaligbo(Stony Brook University)
Seniors, Michelle Berry and Ogechi Anyagaligbo officially sign their Letter of Intent to play Women's Basketball in the fall of 2015.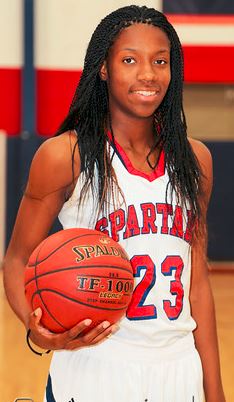 Michelle Berry:  will be attending California State University at Fullerton. Cal State- Fullerton is a "sub" division 1 school in Fullerton, California. Michelle is very content with her decision and believes that her opportunity to help build their basketball team will be very rewarding in the end for her.
Michelle  started playing basketball in 10th grade and this is her second season at Country Day.   The things that influenced her to play basketball  were the things she noticed she can do. She enjoys watching movies and sports center.She has a couple of minor awards under her belt. When not on the court she loves to run & play soccer, play with animals, and  listen to music. Her mother and older brother are big supporters at many of her games.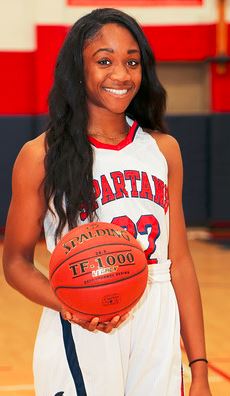 Ogechi Anyagaligbo: will be attending Stony Brook University in Stony Brook, New York.Stony Brook is a Division 1 school. Ogechi knows in her heart that she made the right choice after a great deal of contemplation. Ogechi is the leading scorer on the team in field goal makes.
Ogechi the fourth of five girls.  This is her second year attending Miami Country Day School.  She has  been playing basketball for eight years now, starting in  fifth grade. She grew to love and respect the sport and happily plays it today.
She is one who cares for awards, having said that, she has  received MVP, Player of the Year/Month, Medallions, and a plethora of other awards.. The experiences she has  received from playing basketball are some she  shall  cherish for the rest of her life.  Basketball has also taught her some crucial life lessons . Ogechi loves being at Country Day and is already in search for another state championship.
Congratulations, Michelle and Ogechi!
About the Contributor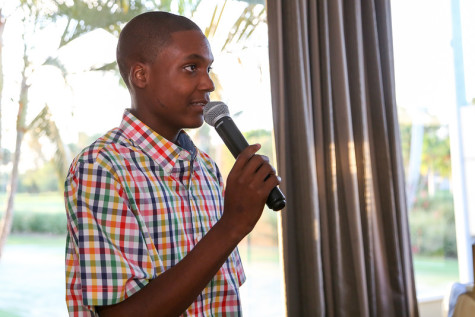 Dwight Spencer, Writer
Dwight Spencer Jr, class of 2016 president, is in his Senior at MCDS. When not fulfilling his duties as a student, Dwight can be seen as the orotund "Voice...