Lady Spartans On the Road in December
Recently ranked number two in the nation by USA Today, Coach Ochiel Swaby and the Girls Varsity Basketball team return with a small team of nine ladies (eight without eighth grader Milani Mccormack due to MS basketball responsibilities)  in hopes of obtaining yet another state championship in Lakeland,Florida this season. The Spartans have proven to be a contending team this season given their double figure win against IMG Academy who just so happens to have the number one player in the Class of 2017, Rellah Boothe, on their team. After winning a national title last year, Coach O and his staff knew that his team needed to go up against the best of the best this season, and it all begins in the month of December. The Spartans are looking at only one home game this month versus Flanagan who will come to us from Broward county and will be played on 12/16/15.  
In order to obtain a national schedule the Spartans must travel to play games. They head to DC on 12/11/15 to play in the Tina Thompson Classic and four days after they return to MIami they will board a plane to head west to play in the nationally recognized Nike Tournament of Champions taking place in Phoenix, Arizona.  From there the team  will return on 12/23 and prepare to play games in Naples,Florida  at the Naples Holiday Shootout.
As we head into the middle part of the season, the spartans came home 5-1 on their recent road trip to Orlando, after defeating Winter Haven and coming up short against Ribault of Jacksonville with a twenty point loss bringing the Spartans record currently to 6-1.
About the Contributor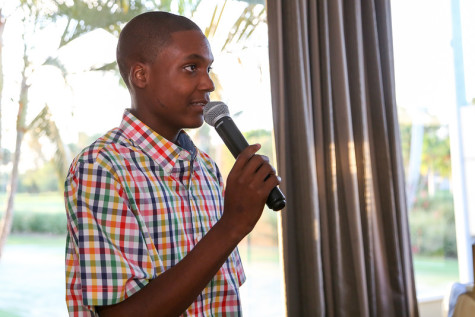 Dwight Spencer, Writer
Dwight Spencer Jr, class of 2016 president, is in his Senior at MCDS. When not fulfilling his duties as a student, Dwight can be seen as the orotund "Voice...