Registration 101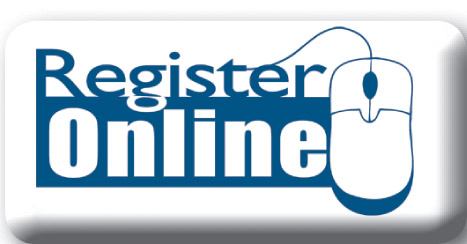 The 2016-17 registration process has changed after several complaints from both students and parents about the old system. Registration will now be done solely through the My Country Day site."The previous registration system that was being used is no longer in place, all the registration will be done through My Country Day; with the main reason being it's just a nice way of continuing to build on our use of My Country Day, plus it's already a system you know how to use," says Academic Dean Mr. Bronish when asked about the purpose for the change.
The registration period will start with a pre-registration that will take place April 11th through the 22nd.The period will start with a personalized envelope for each student filled with placement recommendations, and a one page detailed description for each course with an estimation of how much work you should expect each week in the course to give students and parents as much information as possible to lead them to making the right course decisions.
"Focus on the courses you have to take, remember you have to do a full year of art, you have to do communications for half a year, you have to do one year of humanistic studies, those are things you would always want to focus on before trying to take things, just for the fun of it." Mr. Bronish responded when asked about choosing electives.
If a student should have an issue with their recommended placement, the pre-registration period is the time to discuss other course options. For example, if a student wishes to take an AP or honors course but has only been approved for a CP (college prep) level course, they must make an appointment with the department chair to ask that the placement be reconsidered. "If you have an issue with the placement for next year, that [pre-registration] is the time to have the conversation, we will no longer be having summer placement changes, or fall placement changes." If a student is enrolled in an AP or a college level course that has a summer reading requirement, the student will be informed about the reading before they leave for summer.
Following pre-registration will be the actual registration period, which is an online period from April 25th to May 1st. According to Mr.Bronish, "If you are completely happy with what you get on April 11th, you don't need to do anything until April 25th." On the 25th, when you log on to My Country Day, there will be a new tab titled "registration". Throughout that one week period, students will be able to register for their 2016-17 classes with just a few clicks of a button, 24/7, until May 1st at 11 o'clock in the evening. Required classes will automatically be locked into the student's schedule. For example, PE for 9th grade or US history for 10th grade.If a student does not register for their classes during the registration period, their schedule will not be processed, and the student will be required to register in person with either Mr.Turf or Mr. Bronish.
"If they [students] don't have their service requirement done by the end of April, their registration request will not be processed. So they have to have all of their service hours into Mrs. Sennett by the end of April. In the registration packet, if you are deficient on service hours, there will be a letter in the registration packet. Specifically for juniors, if they have not completed their 75% SARA requirement they will not be eligible to register as well."
The changes made will make registering for courses simple, easy, and practical.The new registration system will make life easier for students, parents, and faculty alike. Students are reminded to please fulfill all service and SARA requirements and to get in the registration requests on time."Thank you to Mr. Malcolm, Ms.Romanick, and Mr. Kadzillo the technology people behind it all…they've been working very hard, and I'm very appreciative of the work they've done for us. I think you guys are really gonna find it easy to work with."