Turf to Transition to Director of Global Studies and International Programs!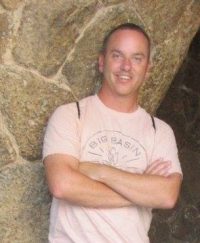 In announcements this morning to both the upper school faculty and students, Mr. Turf revealed that, after serving for nine years as the Director of the Upper School, he will be transitioning to become Miami Country Day's first Director of Global Studies and International Programs.  Said Dr. John Davies, in a letter to the faculty, "Given [Mr. Turf's] considerable experience as the former chair of what was then called the Foreign Language Department, his own extensive personal travel, and the great success of the GATEway program over these last three years, he is the ideal person to assume the leadership of this new initiative."
Mr. Turf will continue in his position as Upper School Director for the remainder of the 2016/17 school year and will help to transition whoever assumes the position after a national search is held to find that person.  The Spartacus will share information about the search as it proceeds, as well as provide the community with more information about the new Global Studies and International Programs initiative, as it develops.
Said Mr. Turf in a letter sent home to parents this morning, "As I prepare to enter this new phase of my professional life, I do so with gusto.  In life, it is rare that people have the chance to do exactly what they love, and I am grateful to Miami Country Day School for always providing me those opportunities.  I now look forward to bringing all Miami Country Day School students to the world, and the world to Miami Country Day School."