Lady Spartans in the History Books Once More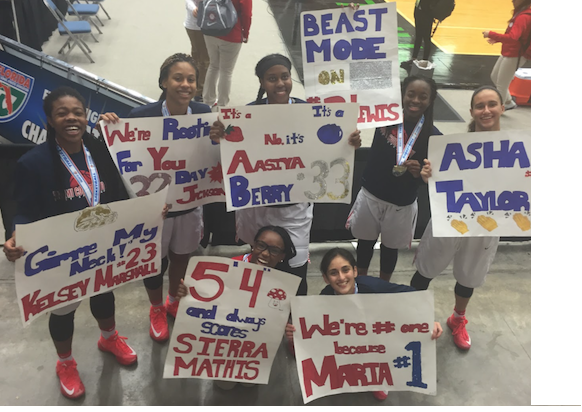 Hang on for a minute...we're trying to find some more stories you might like.
The Miami Country Day School Lady Spartans have officially made history again, in their fifth straight trip to Lakeland to win their fourth consecutive state championship with an 81-40 win over the Jacksonville Providence Stallions. "Winning each year shows that hard work truly pays off," senior guard Channise Lewis said, who led the way for the Spartans Friday night with 12 points, 12 assists, and 9 rebounds, flirting with a triple-double. Reflecting on her five years with the team, Lewis went on to say "winning this one probably meant the most because this is my final year playing in a Spartan jersey."
The Lady Spartans now hold the record for most championships by a Miami-Dade County team in girls basketball. "It feels amazing knowing that we worked so hard every day in practice," said senior forward Dashaun Jackson. "It's almost relieving in a way because we're being rewarded for all that hard work. Four is really great, it feels like the first one every time."
Although any other team might have their goals fulfilled after winning a state championship, the Lady Spartans are not finished yet. "As of right now, our goal is to go back to Dick's Sporting Goods Nationals," Jackson explained. Channise Lewis expressed the same goals, saying, "all I wanted to do is go out with a bang and to get another chance to go to New York." The girls were the winners of the prestigious tournament in 2015, when the Spartans were one of four teams invited to compete for the championship. The girls look to contend in the National tournament for the second time in three years, cementing their dynasty in the history books.