Seniors Signed to Play
During break on Wednesday, April 11, Seniors Aasiya Berry and Gabriella Palmisano were joined by family, coaches and college counselors as they signed their contracts with the universities they will be attending. Aasiya will play basketball for Eastern Kentucky University, while Gaby will continue her water polo career at Villanova.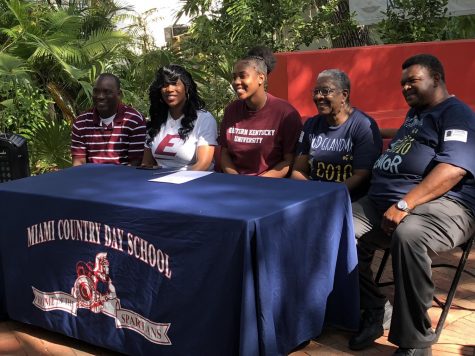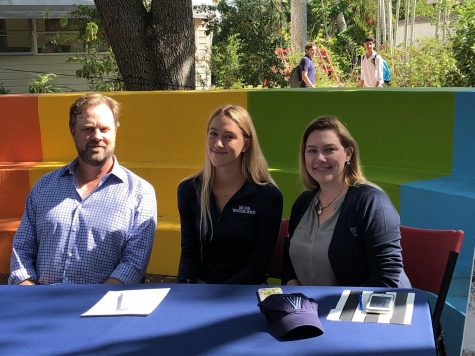 Both girls have already had many successes, as recounted by Anthony Haderer, the assistant athletic director and former water polo player here at MCDS . Aasiya has been the center on the girls' basketball team for the past three years where she's has been a part of three state Championships and one Dick's National Championship.  She has also been selected first team all-county by the Miami Herald the past two years. She was joined by Coach Ochiel Swaby during the signing, as well.
Gaby has been on the varsity water polo team since eighth grade, and has helped guide the team to district runner up finishes in 2015 and 2016. Those two seasons, she earned team MVP honors. In 2016 and 2017, the Miami Herald selected her third team all-county.
Their signing officially commits them to playing on their colleges' sports team for the next four years.