A Record-Breaking Year in Sports
The 2017-2018 school year set records for Spartan sports. With the most college signings and championships ever, the Spartans proved that hard work pays off. Eight college signings, six district championships, three regional championships and one state championship. Here are the highlights in teamsmanship: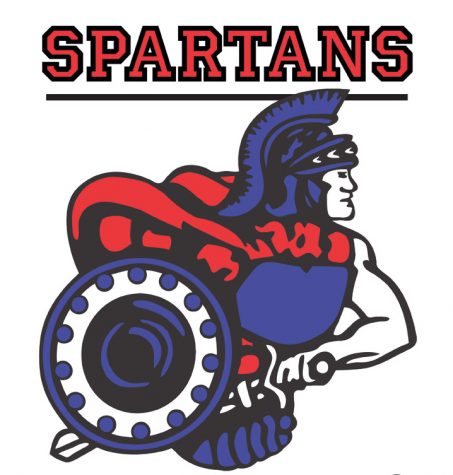 The Girls Varsity Basketball has been an impressive legacy at MCDS. Per usual, the team demolished the competition, gliding their way to the state final against Carrollwood Country Day School, where they won their 5th consecutive state championship. They were led by Coach Ochiel Swaby, who obtained his 300th win this year against Gulf Coast High School. He was named Dairy Farmers 4A Coach of the Year. The gymnasium on campus was also dedicated to him, renamed as Coach O Court.
It was a record season for the Girls Varsity Soccer Team, who won the regional championships for the second time ever and made their way past the final four to the state finals.
For the last of the regional champions, the Girls Cross Country team conquered a regional championship for the first time since 2009.
The Boys Varsity Tennis team also had a great season, winning districts and regionals for the first time ever, making it all the way to the state finals. The girls tennis team won the district championship, a remarkable accomplishment as well.
The Boys Varsity Basketball team won district championships this year, an exciting finish to an eventful season.
The coach of the Boys Varsity Soccer team Jeff Watson hit a landmark in his career, winning his 500th soccer game. He started coaching at MCDS in 1996.
The 2017-2018 seniors proved their athletic and academic ability with a record 8 signings.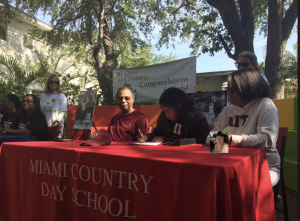 This list includes Austin Pollak, Kian Huyer-Andersen, Asha Taylor, Amanda Martin, Danielle Geathers, Nyasia John, Gabriella Palmisano, and Aasiya Berry. They signed to University of Miami, Flagler College, Dartmouth, USC, MIT, Eastern Florida State College, Villanova, and Eastern Kentucky University, respectively
The Spartans also placed in a dominant position in the FHSAA Academic Team Champion Program. In division 4A the Girls Volleyball team, with their GPA average of 3.773, landed a third overall standing. Girls Cross Country led with 3.890 in Class 1A., followed by Girls Swimming (3.784), Boys Cross Country (3.644), Boys Swimming (3.510), and Boys Golf (3.391).