Game On!
Welcome Our Returning Football Team!
CORRECTION: The first game will be an AWAY game at Pinecrest Prep Academy.
It is 100% confirmed that we will have a returning football team this year! The season is getting started with the first game next Friday, September 14th, at 3:30pm against Pinecrest Prep Academy.  Come support your Spartans if you can!  Pinecrest Prep is located at 14391 SW 42 St, Miami, FL .  33175.
There is a variety of students from all the grades participating. The roster for this year:
 Romain Vinois
Ethan White
Alexander Zakharov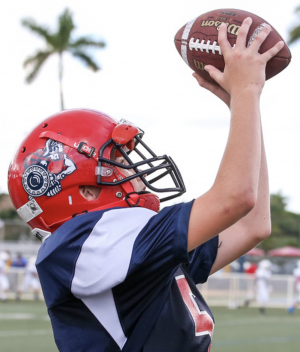 Egor Zakharov
Gustavo Salazar
Jameson Schuchts
Siemen Vanderhaegen
Jackson Halliwell
Noah Markofsky
Manny Peralta
William Pérez Hincapie
Manny Rivero
Christopher Anderson
Jonathan Auguste
Zachary Babil
Chaz Berkowitz
James Brill
Alessander Carrillo
Joel Cohen
Daniel Dieppa
Tyler Gale
Valentin Garcia Kasianova
Yoav Haiat

Coaches:
Director of Football Operations: Christopher Polite
Assistant Coach: Jim Simpson
Assistant Coach: Joel Dunn
Assistant Coach: Levar Livingston
Assistant Coach: Brett Borrow
Assistant Coach: Edward Brill
Athletics Office Manager: Joseph Hernandez