The Week in Sports
Make sure to cheer on our athletes!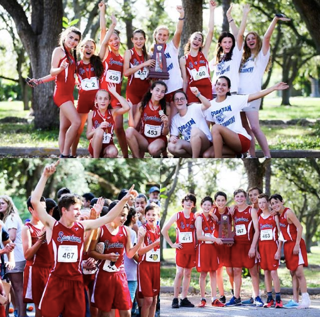 This has been quite the eventful week for Spartan athletics with teams competing in districts, regionals and states.
The girls and boys cross country teams competed in the regional championship meet on Thursday, October 31st, at South County Regional Park in Boca Raton. The girls finished in first place lead by eighth grader Lauren McGaffic and quickly followed by freshman Rachel Hodes. Both girls achieved a new personal record. The boys finished in eighth place lead by sixth grader Carter McGaffic, and all of the boys who ran beat their personal record. The girls will be advancing to the state championship next Friday in Tallahassee.
Our golf team competed in States on Monday and Tuesday, October 29th and 30th, finishing 15th in the state in class 1A. The team had a score of 345 for 18 holes lead by Matt Yamin who shot a 156 and followed by Griffin Steutel who shot a 162.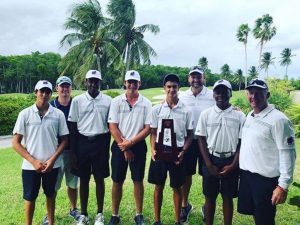 The girls volleyball team concluded an amazing season on Tuesday, October 30th, in the regional final game against The Benjamin School. The girls sadly lost with a score of 25-14, 25-10, and 25-13.
On Tuesday, October 29th, the varsity girls and boys swim teams competed in the district championships at Ransom Everglades School. The boys finished in third place out of thirteen teams lead by eighth grader Dylan Smiley, and the girls finished in sixth place lead by junior Vasilisa Netscheret. On Monday, November 5th, it will be announced whether any of the swimmers qualified for regionals.  
Congratulations to all Fall athletes for a great season. Make sure to continue to cheer on our Spartan champs.