Where RENT is Free…
Come Support our MCDS Performers
Update Post Premiere Performance:
RUN, DON'T WALK! But be prepared for talent, tears, laughter, stilettos and a whole lot of things you might never have given much thought to before. This version of Rent is nothing less than spectacular. Credit to Ms. Pla, the crew and the whole cast for a stunning performance.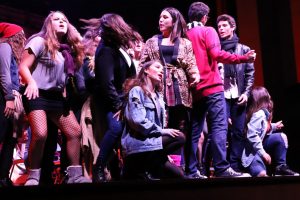 You all saw the stunning preview the talented cast of Rent put on this morning.  Now go see the full show. The Theater for Social Change's production of Rent will be at the Center for the
Photograph by KSD
Arts this Wednesday, November 7,  Thursday, November 8 and Friday, November 9 at 7 PM.
Rent is a musical with music, lyrics, and book by Jonathan Barson, inspired by Puccini's opera La Bohème. The musical tells a story of impoverished, young artists who struggle to make a living in New York's East Village as they face problems such as HIV/AIDS and oppression from society due to their sexual identities, addictions and life choices.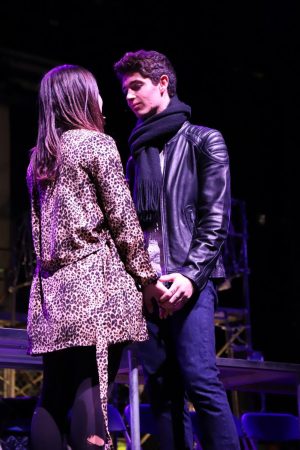 This production is free and open to the public, so bring your family and friends and enjoy an evening of thought-provoking entertainment and powerful music.