Humans of Country Day: Maria Alvarez
Hang on for a minute...we're trying to find some more stories you might like.
Maria Alvarez has been a member of our varsity girls' basketball team since she came to Miami Country Day School in seventh grade. During her time at MCDS, Maria has helped the team win five state championships and two national championships. She has also represented Colombia in the World Cup for FIBA (
International Basketball Federation) U17 and U18.
Next year, Maria will continue her basketball career by playing for the University of South Florida. After college, Maria hopes to keep playing basketball and make it to the WNBA. 
Maria Alvarez sat down with reporter Maria Silva for this Humans of Country Day interview.
"When I was very little, at like three and four years old, I used to play soccer at a rec center. A coach there had a basketball team for little boys, and when I was four years old they had their first practice and he decided to let me practice with them. Ever since then, I joined the team and fell in love with the sport. When I was in middle school I used to play with boys who were in high school and I started getting calls from different high school coaches asking me to play for them. That is when I realized that basketball was more than a hobby for me and that it was going to be my whole entire life. I've been practicing like every single day since I was four. There has never really been another goal in mind besides going to practice, playing in games, and just kind of doing everything related to basketball. Playing basketball is something that I have been doing for my whole life now, and on those Sundays, on those rest days, I just want to keep playing. It's really fun for me. I came to Miami Country Day School in seventh grade. During my time in Country Day, it has been a crazy experience playing with so many different players, teams, and levels of competition, and it takes a lot of growth and patience. Some of my proudest moments in my basketball career have definitely been winning five state championships and two nationals, along with breaking some records along the way which has been amazing. For anybody that wants to excel in the sport I would advise them to find what they love to do on the court. Some people never really know what position they want to play but once you put your mind to it you just have to work on the same techniques over and over again until you perfect it. If I were to give one piece of advice to my younger self it would be to surround yourself with the right kind of people, do not get sidetracked, and always keep the discipline of what your goal is."
About the Writer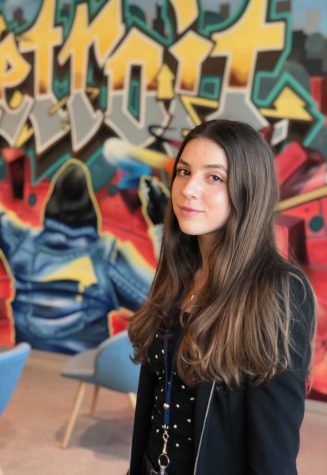 Maria Silva, Online & Humans of Country Day Editor & Reporter
Where I Was Born

Florianópolis, Brazil

Why I joined The Spartacus

I joined The Spartacus because of my love for writing and to ensure that the...