Grease Packs the House
There were Pink Ladies, young and old, greased-back gents hand jiving, along with a full house of parents, relatives, teachers and friends cheering on the talented cast of Grease at tonight's premiere performance of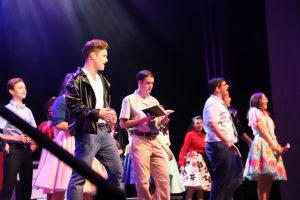 the award winning show straight from Rydell High. Without a doubt, the theater department has outdone themselves once again, under Ms. Pla's direction.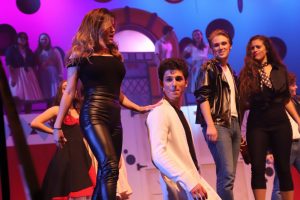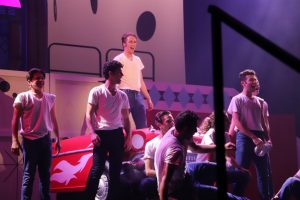 "This is a show you'd see at a school for performing arts. It's amazing what they do!"  Head of School Jim Connor was overheard while talking to an exuberant parent. "And some of these kids are top athletes at the same time they're doing this!" he marveled.
If you missed opening night, you have Thursday and Friday to see the show. Performances are at 7pm in the John Davies Theater of the Center for the Arts.