CLASSIC REWINDS TONIGHT!
CME'S BIG SHOW-THE FINAL PERFORMANCE
They promise "earth-rattling, mind-bending, life-altering, heart-stopping rock & roll!" We are talking about our own Contemporary Music Ensemble — or 21 Hearts, 1 Beat. Their last on-campus performance is TONIGHT.  Come to the Center for the Arts at 7:00 PM to experience Led Zeppelin, John Fogarty, Heart, the Stones and many others as CME bids goodbye to seniors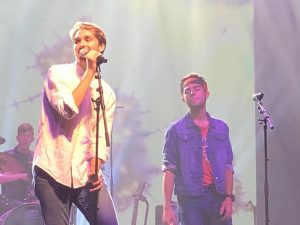 Evelyn Abramowitz, Lucas Kohen, Benjamin Hug, Daniel Gallup and Anthony Cervone, along with long-time mentor, engineer, fixer and go-to guy Groovey (John) Pantesco.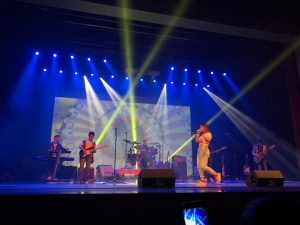 A MUST-SEE SHOW.
And if you want even more of them, 21 Hearts, 1 Beat will be performing all weekend in Vero Beach at the Driftwood Hotel. Three performances: Friday and Saturday evening 7-10pm and Sunday from 11-4pm.