QUARANTINE COMFORT: A NIGHT AT THE MOVIES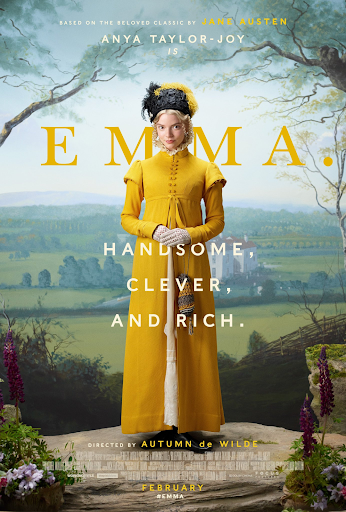 Following guidelines set by the CDC, many Americans have been self-quarantining in order to help "flatten the curve" of the spread of coronavirus. Among those adapting to the rise of this pandemic is the film industry. Some movies, such as Mulan, No Time to Die and Fast and Furious 9 have had their theatrical premieres postponed. Movie theater chains like Regal and AMC have announced the temporary closure of all of their U.S. locations. Following this announcement, many movie studios and distributors have begun the early digital release of their movies. Among these are Star Wars: The Rise of Skywalker, Frozen 2, The Invisible Man and Emma, all of which have been pulled from the big screen and brought to computer and TV screens in the past week.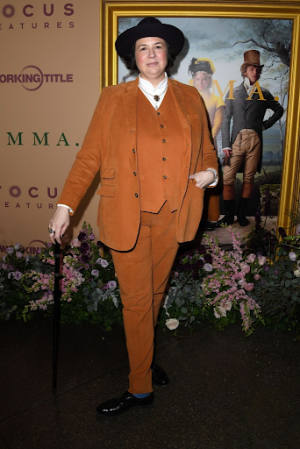 When film directors craft their works, they don't generally think about the at-home audience; yet, while none of the directors of these movies could have anticipated a global pandemic, captive audiences wanting to be removed from their present circumstances was probably on their minds. Certainly for Autumn de Wilde, the director of Emma. (period intentional),  "an escape film" is exactly what she had envisioned. 
Emma. is Autumn de Wilde's film adaptation of Jane Austen's 1815 novel and is also the auteur's directorial debut. De Wilde, who often sports a signature three-piece suit and cane, is an American photographer and videographer, best known for her celebrity portraiture, album covers and for directing music videos. De Wilde has shot the key art for I, Tonya, photographed the album art of Elliot Smith and Childish Gambino and directed a music video for Florence + the Machine, among many other notables. The idyllic nature and delectable color palette of de Wilde's creative style, most notably seen in her work with the fashion label Rodarte, permeates every shot of her new movie Emma.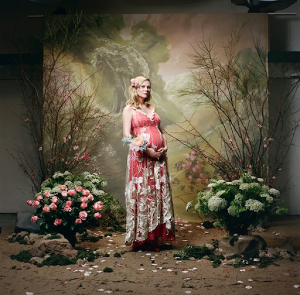 Jane Austen's Emma Woodhouse, "handsome, clever and rich," is a character who is not unfamiliar to Hollywood. One might think that her time in the cinematic spotlight was over, with the influx of movie adaptations that sprouted in the '90s: Alicia Silverstone in the Emma-inspired Beverly Hills tale Clueless to Gwenyth Paltrow as a more traditional, Regency-era Emma. 
Yet, screenwriter Eleanor Catton spins a fresh take of the beloved novel in Autumn de Wilde's Emma. Catton forgoes the usual rigidity that period dramas so often possess, as seen especially in a candid scene where a character warms her behind by a fireplace when left unattended. Emma. combines the usual extravagance and decadence of period dramas while simultaneously adding resonance to contemporary viewers. For example, in the resolution of the movie, de Wilde and Catton's Emma works harder than the Emma of Austen and past movie adapters when chasing her own happy ending. She puts others before herself when, for most of her life, she had carelessly meddled in the affairs of others and arranging marriages for all but herself. The crucial epiphany that the heroine undergoes is underscored, bolded and highlighted in de Wilde's Emma.
What avid movie-goers might like most about this version of Emma. is the cinematography and set design. With colors similar to those in a cupcake bakery and reminiscent of Sofia Coppola's Marie Antoinette, as well as Wes Anderson-esque shots, decorator Kave Quinn and cinematographer Chris Blauvelt help bring de Wilde's creative vision to life.
Anya Taylor-Joy refreshes Emma as a character and makes her into, frankly, what Jane Austen envisioned: an unlikeable person.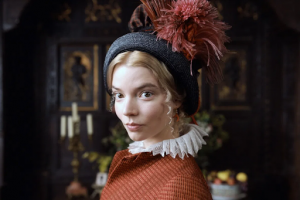 Curt replies, rolling eyes and sassy side glances make audiences almost feel guilty for loving Emma- and that is what makes her redemption that much more impacting. The costume design for Emma. also undoubtedly played a role in displaying character arcs, done by designer Alexandra Byrne. Taylor-Joy switches between frivolous collars and popping hues to more understated designs and pastel colors in moments of reconciliation with other characters. Color plays an important role in establishing Emma's place in the social hierarchy of Highbury, the town outside London in which the movie takes place. Kelly green, mauve, bright coral, turquoise (to name a few) are all colors that frequent Emma's closet, and are also colors that would be a rare clothing option reserved only for the wealthy. Yet, certain details in Emma's wardrobe, such as a pair of earrings that are repeated, help remind audiences that she, too, is human.
Although the Woodhouse manor is the quintessential picture of luxury and characters pride themselves on spotless shoes, Emma. does take place in the middle of the English countryside. Emma. was filmed in the rolling hills and rural towns of Gloucestershire, Oxfordshire, Salisbury and Lewes. The composers of the movie's score, Isobel Waller-Bridge and David Schweitzer, harp on the folk-aspect of the movie's setting, as well as weaving in classical pieces performed by Amber Anderson, who plays Jane Fairfax in the movie. The score is equal parts whimsical and pensive, reflecting Emma's path. The movie soundtrack also includes an original song performed by folk singer-songwriter Johnny Flynn, who plays George Knightley in the movie. The song title, "Queen Bee" is perfectly tailored to fit this more quirky version of the beloved heroine, the queen bee of her own timeless tale.
How to watch it: Emma is available to digitally rent or buy on a wide variety of on-demand services, including iTunes, Google Play, Amazon Prime, and FandangoNow.
About the Contributor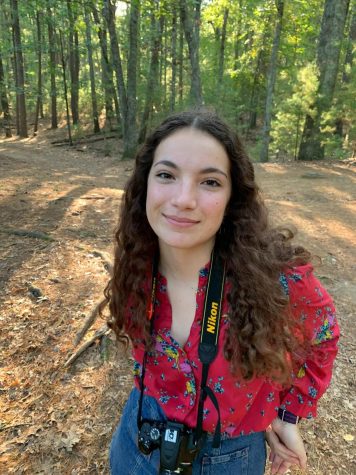 Giulianna Bruce, Editor in Chief
Giulianna Bruce is a senior at MCDS and she's so excited to be this year's Editor-in-Chief of The Spartacus! Giulianna joined three years ago with the...