Can Art Help Us Cope?
Where does art stand during a global pandemic? Some might say that, compared to the issues with the economy, art is trivial; it needs to be set aside, hidden away in the pantry with the rest of the forbidden quarantine snacks. Art and culture, the things that are supposed to comfort society, are no longer available to people when they need comfort the most. So, when art is meant to bring people together, how can it continue to do so during these times of social distancing? 
Following guidelines made by the CDC, art museums all over the world have closed their doors to the public.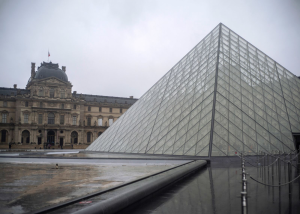 From The Musée du Louvre in Paris to the Perez Art Museum here in Miami, the lines outside these hubs of culture have vanished. Despite the worries of how these museums will continue to financially support their workers, many art museums have begun opening their virtual doors to the public, inviting culture into our lives like never before. 
Major museums like the Museum of Fine Arts (MFA) Boston have adapted to this drastic change through its social media presence. Rather than canceling the much-anticipated opening of their exhibition of the late artist Jean-Michel Basquiat and his contemporaries, "Writing the Future: Basquiat and the Hip-Hop Generation," the MFA Boston conducted a quasi-gallery opening through an Instagram live stream on April 5. As this collection is the first of a major museum to recognize Basquiat's connection to the hip-hop generation, co-curator Greg Tate created a Spotify playlist of music "that inspired and came out of New York's post-graffiti art." From Billie Holiday to The Clash, the playlist helps would-be museum-goers fully experience Basquiat's art from their homes (a much recommended playlist!)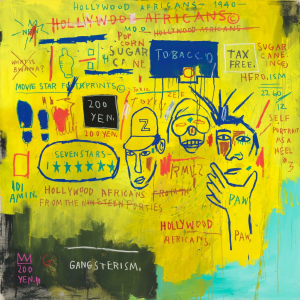 Museums like MFA Boston have also been participating in the hashtag #MuseumFromHome, posting artworks and quick art history lessons based on suggestions made by followers. From the MFA Boston Instagram: "While the MFA is closed, we still want to share our collection!" The MoMa in New York City, the Georgia O'Keeffe Museum in Santa Fe, the National Portrait Gallery in London, to name a few, are all museums using the hashtag and reflecting their dedication to providing comfort and education through art during this pandemic. In addition, Google Arts and Culture has begun to allow visitors to over 2000 virtual museums (here are 12 of those museums.)
Avid art enthusiasts have also been brightening up their time in quarantine by mimicking their own favorite pieces of famous art. Art is allowing for self-expression and genuine goofiness amid the flood in email inboxes of monotonous messages from retail companies with robot-generated replies, hoping to find their loyal customers well. To some, these recreations of famous artworks are fun ways of passing the dull and droning hours. For others, like Kaywin Feldman, director of the National Gallery of Art, they are "a reminder that we're all in this together," as said during an interview with CBS Sunday Morning. 
Lastly, art is serving as a reminder that it's okay to be scared. In his novel The Road, Cormac McCarthy wrote: "All things of grace and beauty such that one holds them to one's heart have a common provenance in pain. Their birth in grief and ashes." Shakespeare wrote the plays King Lear and Macbeth during his own quarantine. The Romantic artists painted works as responses to their contemporary worlds' own crises. The Lost Generation's response to World War I. Humanity along with "all things of grace and beauty" will survive these times. As said by Ethan Lasser on the MFA Instagram when describing Edward Hopper's Room in Brooklyn: "There is loneliness and isolation in Room in Brooklyn, but there is also hope. Hopper hints at the promise of spring: sun streaming through the windows, a bouquet of fresh flowers, new possibilities around the corner." If humanity is seated in from the window here, then art is the bouquet of fresh flowers, comforting us until the sun comes back from around the corner.
Numerous studies, including one from Harvard Health, have proven that viewing art improves the brain's cognitive and analytical skills, and it can even increase levels of serotonin in the brain. So, during this stressful and scary time when everyone could indeed take good use of some extra serotonin, how can we continue to weave art into our lives?
About the Contributor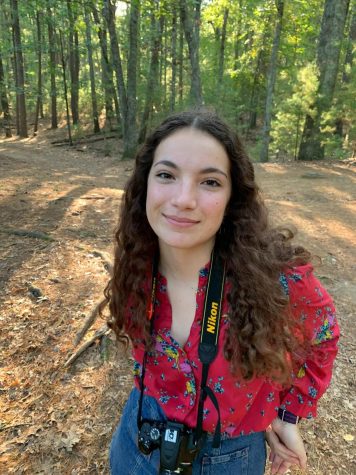 Giulianna Bruce, Editor in Chief
Giulianna Bruce is a senior at MCDS and she's so excited to be this year's Editor-in-Chief of The Spartacus! Giulianna joined three years ago with the...